IV 9/11 Stair Climb Committee honors fallen heroes despite stormy weather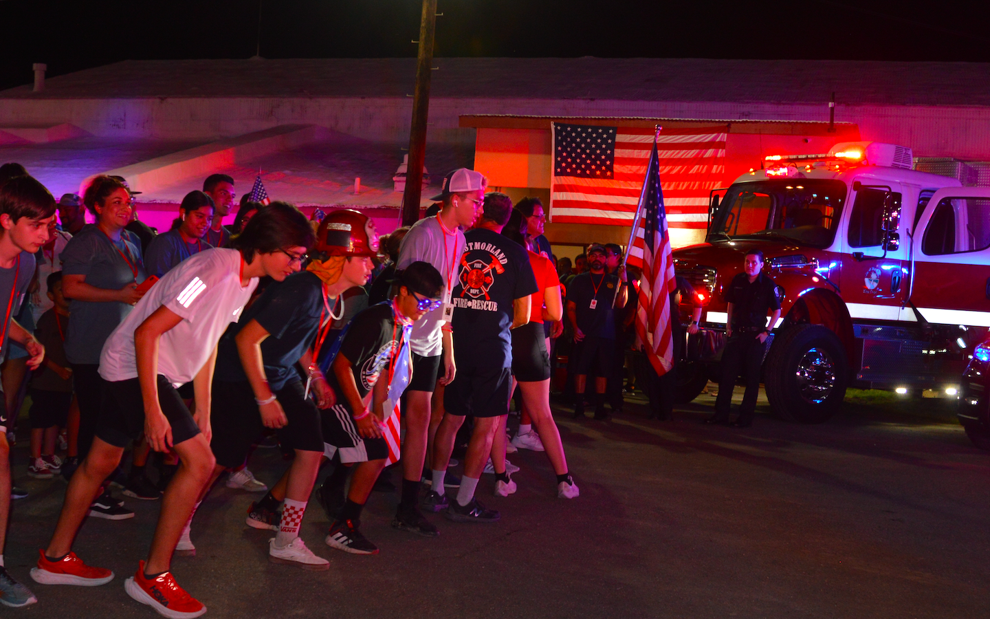 IMPERIAL — In remembrance of those who served or were on duty and lost their lives during 9/11, the Imperial Valley 9/11 Stair Climb committee presented the 9th annual Walk on Saturday evening September 10, 2022. 
In order to honor the lives of those who served, community members and volunteers came together to participate in a march that was equivalent to the number of steps it would take to walk up the World Trade Center.
"We did have to make some modifications because of the weather but we wanted to ensure that the Imperial Valley had the opportunity to honor our fallen heroes today. Tonight our participants will walk the amount of steps it would take for someone to climb the 112 stories of the World Trade Center," stated Carlos Pitones, IV 9/11 Stair Climb Committee member. 
Due to the sudden rain storm that occurred a day prior to the event, the stairs and dirt track that are normally used to climb the steps were closed for safety reasons.
"Unfortunately due to the weather this year we had to make adjustments. We have our ceremony inside instead of outside, the unforeseen weather took out the grand stands of utilizing the stairs so what we did is transitioned to a track, we counted out the steps that you would essentially use in climbing 110 flights of stairs and we mimicked that on the track so we will be going around the track two times to complete the exact steps" stated Matt Garcia, Firefighter and Paramedic with the Chula Vista Fire Department. 
Despite the unexpected weather, the committee overcame this obstacle with this unique way to continue the 9/11 stair climb. "We are fortunate to be able to have this space and especially with the sponsors that are already involved. We altered our plans and looks like we had a great turn out," said Garcia. 
Before the walk, community members came together for a moment of silence and a prayer for those lives lost, as well as a presentation by the US Border Patrol El Centro Color Guard along with a sung performance of the National Anthem.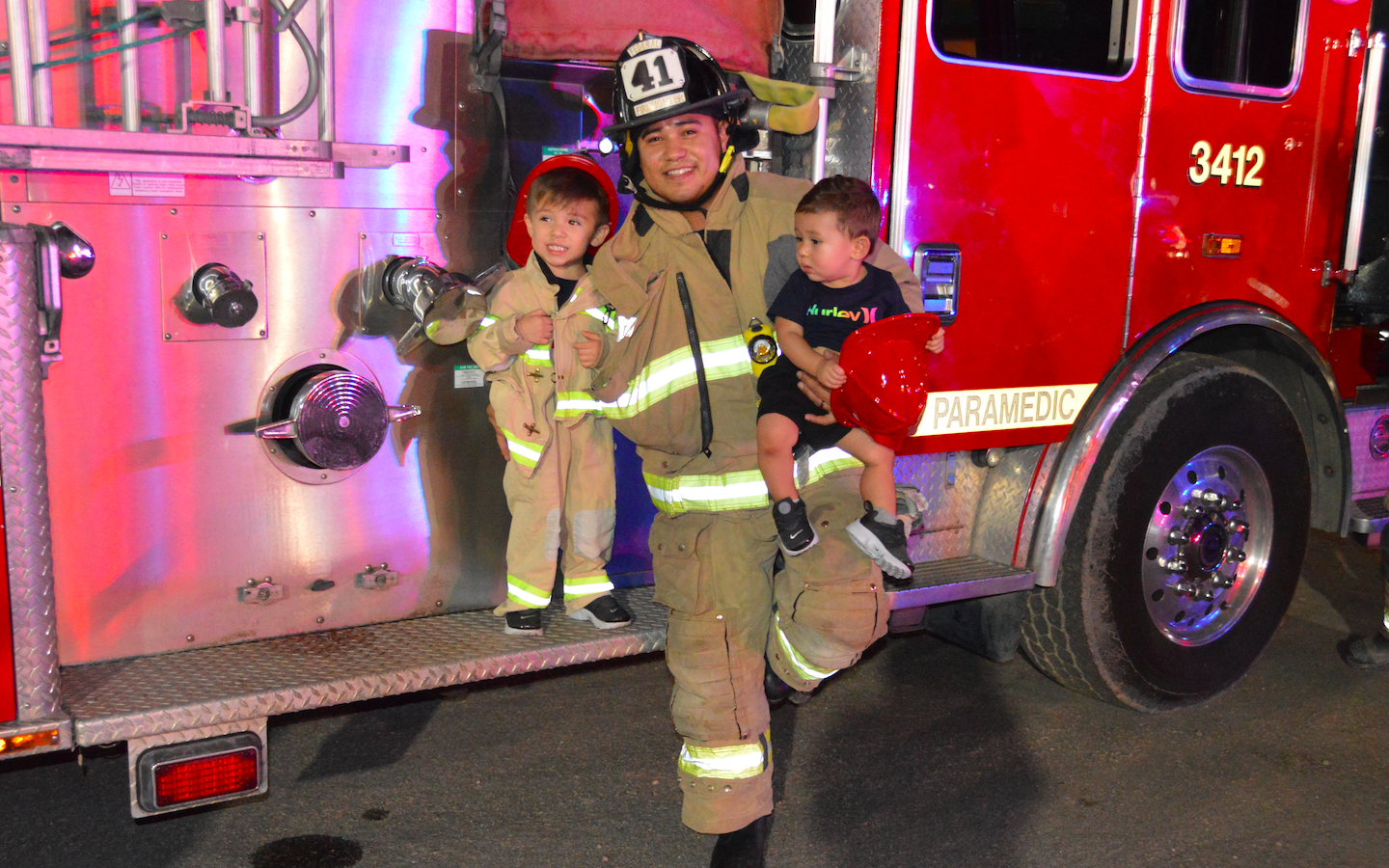 "We come out every year and participate for the 9/11 law enforcement officers that died and it's a good fundraiser for the Firefighter's Association. It is nice for the whole community to come out and participate for the cause," said Heather Schenck, Imperial County Probation Officer.  
Doors opened at 6pm and all stations were organized accordingly inside the Casa de Mañana building. With a $35 registration fee, members of the committee were able to collect proceeds for the National Firefighter Association. 
"I've been a volunteer since I was 12 years old and I am 19 now. It happened the year before I was born so I remember my mom telling me about how serious it was. No matter what, this is always going to be a historic tradition for Imperial Valley. We are a small town but we still remember those who served on that day. Every year we have seen more people coming and supporting - despite the rain we had a great turnout, everything looks pretty good," said Kandyce Johnson, an annual volunteer. 
Community members lined up on the south side of the building as the police squad cars announced the commencement of the walk with their sirens. 
"Every year we want the event to be bigger and better. The most important thing is to bring the community together to be able to pay tribute, to honor and to pay respect to the fallen heroes of 9/11, the 343 firefighters, the 60 law enforcement officers and the 10 emergency medical personnel who selflessly gave their lives on September 11, 2001," stated Carlos Pitones. 
The evening concluded with all volunteers finishing the laps with a choice of running or walking. 
"Its important for us to come together, to heal and be there for each other during tough times and good times, this is an event is for us to come spend a couple hours on a Saturday night and enjoy each others' company. The last couple years we haven't been able to do that," said Pitones.
It was a night of unity and bonding. Imperial County is incredibly grateful for all those who have put their lives at risk to protect and serve our nation.