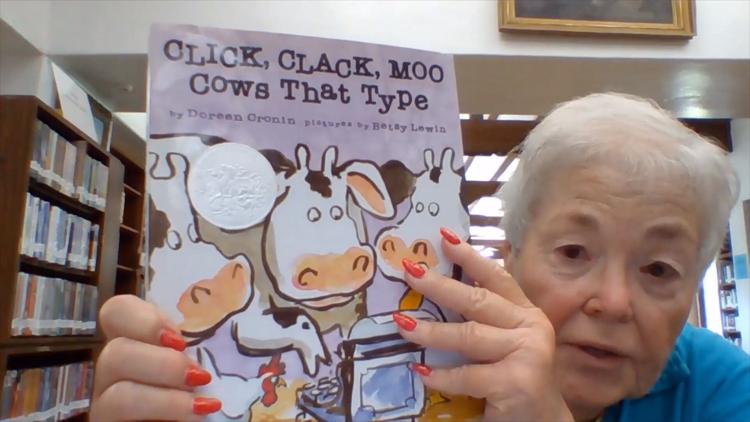 BRAWLEY — Story time in Brawley is making a comeback during the COVID-19 lock down thanks to the efforts Brawley Reads at the Brawley Public Library.
Brawley Reads is a Brawley Public Library group that normally brings adults in the community together to read books as a group twice a year, according to Member Judy Grant.
"With COVID and all, that wasn't going to happen. So, we thought, 'well, we'll read to the children,'" said Grant. "I'm delighted it has taken off."
With the loss of in-person story time at the library and the LAMBS bus services, Grant and others wanted to do something for the children to continue to encourage reading and literacy.
What they came up with was a virtual story time, involving Brawley Reads and the entire community where people could bring their choice of book and do a recording of them reading to the camera at the Brawley library.
Grant said the response from the community has been pleasingly positive. There are already many people who have contacted her about doing a reading for the library — a lot of them former teachers. Grant said she was contacted by two of her former students about her video in August.
"They said, 'Mrs. Grant we played you reading to our children and we told them all about you,'" said Grant. "They made me almost cry."
So far eight stories have been read, including ones from Grant, Yulil Garza, Oreda Chin, and Theresa Quarcelino. More readers are waiting in the wings including Brawley City Council Member Luke Hamby and Oakley Elementary School Teacher Susan Moore. Moore is considering reading a chapter book for older children, according to Grant.
Grant said there are already more readers lined up for the coming months. Brawley Reads is also starting to make plans for the upcoming spooky month of October with Halloween themed reads.
The Brawley Public Library has been approved to reopen to the public on the first of January 2021, according to Grant. Until then the library is currently utilizing curbside pickups for books on Mondays and Tuesdays.
Grant said the group is looking for more readers to read in either English or Spanish. Anyone interested in reading is encouraged to contact Marjo Mellow at the Brawley Public Library to schedule a recording session.