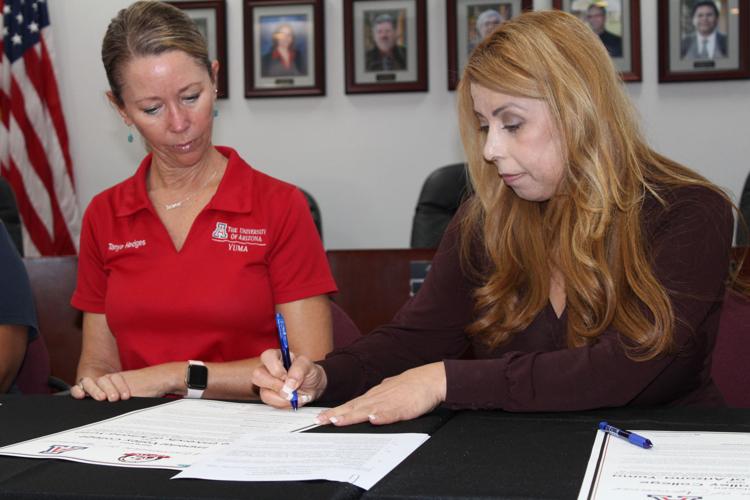 IMPERIAL — The University of Arizona Yuma campus and Imperial Valley College renewed their memorandum Thursday, September 5, and continue to offer programs and major studies to students of the Imperial Valley.
The partnership began in 2015 with one transferable program, agriculture. Since then, the program has expanded to now include 20 transferable classes between the two schools. This year, there are three new programs:  nutrition, engineering, and cyber engineering.
IVC president Dr. Martha Garcia said the partnership allows students attending IVC a local opportunity to achieve their bachelor's degree in specialized areas and careers. 
"It is important that we recognize that many of our students are place-bound and not able to travel far distances or relocate for many reasons; that we here in this community create those opportunities," said Garcia.
Currently, there are 75 students enrolled in UA programs.  According to UA Regional Academic Programs Coordinator Tanya Hodges, the programs fill up every year and the university works with business partners to find out where the workforce should be developed.
"Our goal is not to saturate the market, and at any given time, we would like our 20 majors to produce 20 graduates every year," said Hodges.
Saul Hernandez and Meredith Lopez are two students currently enrolled in programs at UA. Both were previously students at IVC and transferred before the program began, but were able to secure a smooth transition.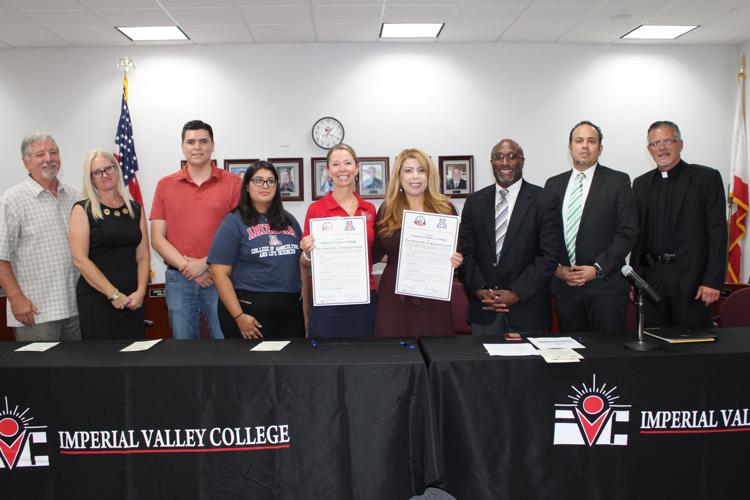 Hernandez said UA's agriculture program has opened doors for him, including an internship in Wilcox, Arizona.
"It has really helped me a lot with leadership, organization, planning, and outreach," said Hernandez. "It has been a great opportunity for me."
Lopez is a mother, and being able to continue her education in nutrition while staying close to home has helped her in ways she didn't think possible before. 
"When I went in, I was surprised how many opportunities we had to transfer our university studies into the workplace," said Lopez.
Hernandez and Lopez will be graduating with their bachelor's degrees in the spring of 2020.
IVC hopes the program can help students and grow the local workforce as well as open more opportunities.
The memorandum renews the agreement between IVC and the University of Arizona for the next five years.