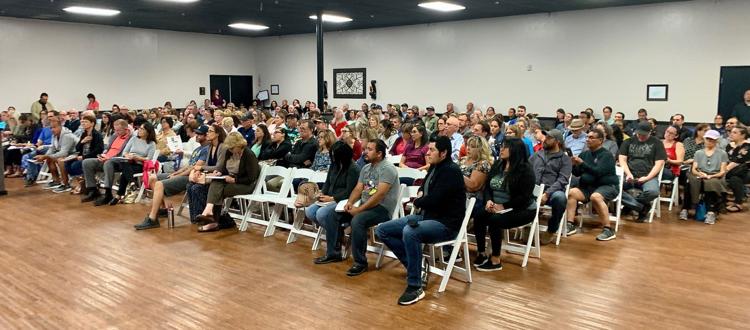 IMPERIAL — Over 300 parents, educators, and other concerned citizens gathered at the Ricochet to hear attorney Mark Schneider speak about the California education law teaching comprehensive sexuality education. AB 329, the California Healthy Youth Act was passed in 2016 and requires the program to be taught annually in high school and middle school. According to Schneider, the law both enables and encourages such instruction also throughout grade school, beginning in kindergarten.
Mark Schneider, founder of Protect Our Kids, a ministry of Church United, presented slide shows of the curriculum used in kindergarten through 12th grade. Besides graphic sexual images, he said the lessons involve "The Genderbread Person" teaching children genders are not scientific. The possible list named androgynous, binary, cisgender, female, genderqueer, gender expression, intersex, male, and transgender.
The curriculum stresses sexuality over fertility and the human reproductive system, Schneider said. As an example, one of the slides showed vegetables that could be used for stimulation instead of expensive sex toys.
Schneider argued that parents hold an unalienable right to raise their children with dearly held beliefs. "No law should threaten parental rights to raise their children how they see fit."
As the government becomes the final arbiter of what is right for children, it parallels the decline of parental rights, said Schneider.
If the exact material was found on a teacher's computer, Schneider said they would be charged with pornography. However, he said the law protects the material when included in an educational setting.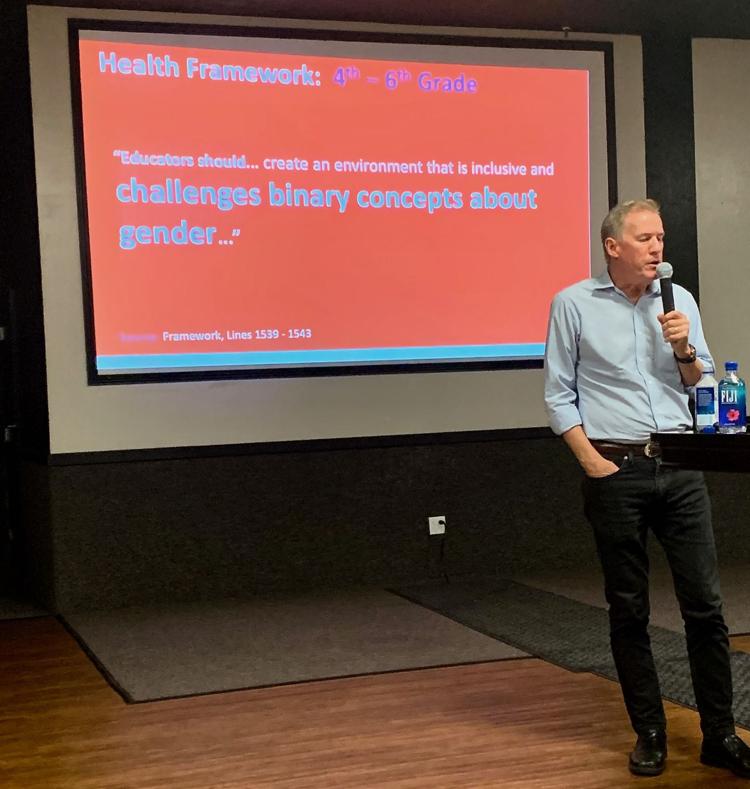 Children will be taught the curriculum unless a parent opts out in writing. The law requires parents to be informed 14 days before lessons begin, but it only applies to the sexuality class. Sexual Orientation Gender Identity (SOGI) and SIECUS-Sex Ed for Social Change, two advocacy groups, have lobbied for all subjects to include gender choices and sexuality within the lessons. Parents could not opt out of that material.
Schneider's suggestion for parents was to remove children from public schools and enroll them in either private schools, home schooling, or charter schools. If that is not possible, he recommended parents become more involved in their public schools. By law, parents can see all curriculum taught to their children. The lawyer recommended taking notes, taking pictures, and then asking if there was anything else used to teach sexuality education.
Other courses of action were to vote for school board members who share similar values, run for office, and speak to neighbors.
Schneider finds one of the four California-approved sexuality curricula less offensive than the others, and proposed guiding school boards to it.
After the meeting, several parents talked of forming groups to meet with local educators and hold other meetings to galvanize the Valley.