WESTMORLAND — A calming, serene blue of a dimly lit, diffused room with aquatic-type sounds, upward traveling bubbles, comfy-looking sitting areas, and underwater wildlife videos were the scene at the new sensory room for Westmorland Union Elementary School District (WUESD) at their ribbon cutting ceremony held Thursday, April 1.
WUESD's new single classroom — officially dubbed the Westmorland Roadrunner Self-Regulation Room — is a sensory room, or a therapeutic space with a variety of equipment that helps students with special needs receive a personalized sensory input to "help them calm and focus themselves so they can be better prepared for learning and interacting with others," according to dreamspacefoundation.org.
Westmorland Principal Fawn Nielsen said the room will serve many purposes as a space to allow students on the autism spectrum to "censor their senses" and "recharge and regroup" to refocus if they feel "anxious, upset, nervous, or overstimulated, so they can get back into the classroom in a timely manner so they can focus on learning."
The room houses a tall-standing bubble wall, an embedded colorful marble maze, a bubble tube with platform and mirrors, play spaces, cushioned places such as teepees and hammock-type seats, serene projected images such as underwater images, and more, said WUESD Superintendent Richard Cordero.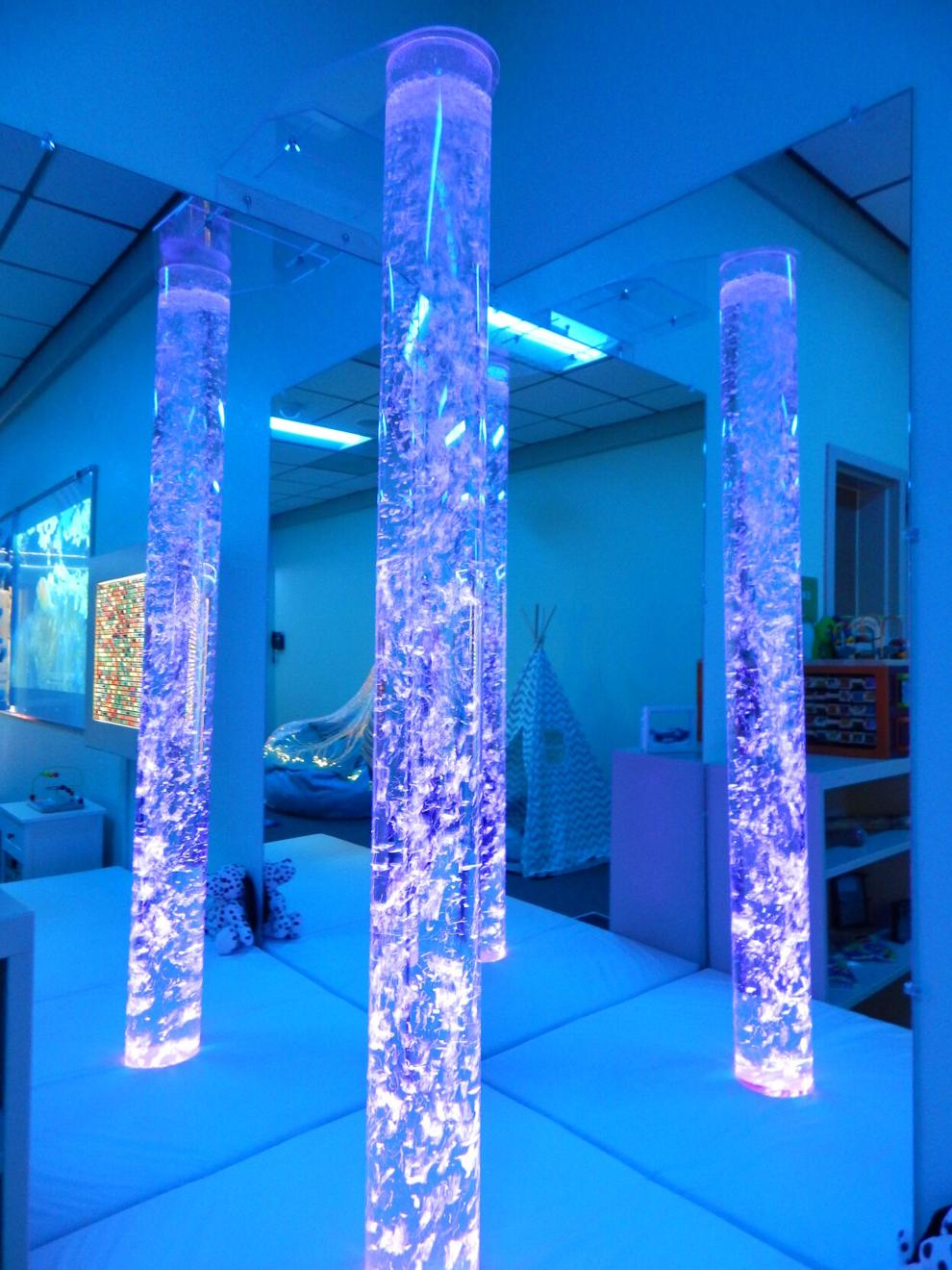 Nielsen said each item in the room serves its own purpose such as soothing lights to put the mind at ease, bubbles to promote a calming effect, beanbag chairs to help students sink into soft, comfortable, and safe spaces, and fidget tools to help students with their fine motor skills, dexterity, and practice refocusing.
She said school counselors and aides will help students experiencing anxiety and other social-emotional issues by having scheduled break times in the Self-Regulation Room "so they know that once they put in the work, they will get their reward."
"We know there might be times that it's outside of the schedule, that maybe a student needs to start here because they're having a bad day, or maybe they need to end their day here before they go home, so there's just a multitude of reasons why we may bring a student over," she said, "but we're definitely going to have a schedule to work for the students that need that self-regulation strategy."
Though planning the room was initially tailored for autistic and other special need students — about 44 students total at Westmorland Elementary — WUESD personnel said all of the schools' 370 students will benefit from the new Self-Regulation Room.
"This room is for every single child that is going to need a place to relax, a place to feel calm after being away from school for so long," said Gloria Brambila, Westmorland School Site Council chairwoman, mother, and volunteer advocate for special needs students.
"Right now, children are returning with a lot of uncertainty, and probably anxiety from being away and still living in a pandemic," she said. "This room is where they can come and help them regulate."
"It's been a long road," Brambila said of the 10-month project's culmination.
Superintendent Cordero said the room came together with help from federal funds for social and emotional learning; guidance and consultation from neighbor Calipatria Unified School District personnel and the Imperial County Office of Education; a $1,000 grant from the Imperial Irrigation District; and WUESD's "invaluable" Maintenance and Operations staff, helping save the District "thousands of dollars" by "being able to do a lot of the work in-house as opposed to contracting out."
"This is not one person's idea, it took a team to put this together," Cordero said.
"As the Superintendent, it pleases me and gives me great pleasure to know that we are in the forefront in Imperial County in putting together and recognizing the needs of our students," Cordero said.
Brambila agreed, saying the school community is "very fortunate as parents that are administrators are always willing to look to the best interests of our students and are very helpful in achieving the goals that are proposed by the school site council."
"Today is a very special day that is going to change a lot of our kids' lives having this room on site," Brambila said.