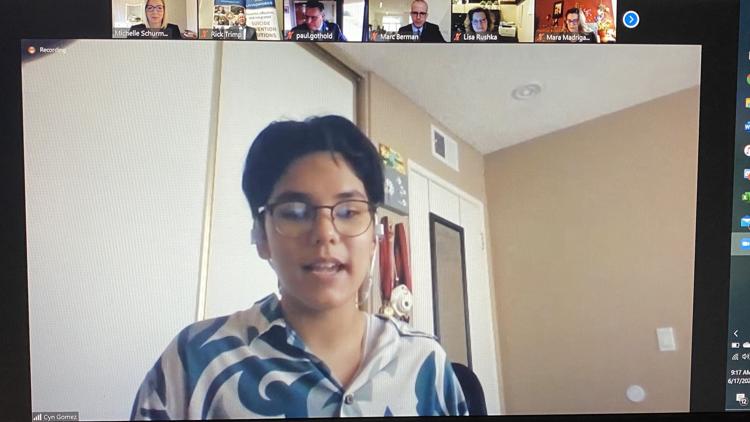 SACRAMENTO — The California Department of Education announced a new suicide prevention training program — LivingWorks Start — to be implemented into California schools to support and help students who are struggling with depression and thoughts of suicide.
LivingWorks Start is an online training session designed to target the importance of suicide prevention and empowering members of the community to support those who are in need, as well as destigmatizing suicide.
The program trains people to recognize the signs of suicide, gives them confidence to approach an individual and ask what is wrong, and takes meaningful steps to connect them to help, according to Rick Trimp, president of LivingWorks. It also shows participants how to recognize when someone is just having a bad day or is in deep struggle with their mental health. 
According to Centers for Disease Control and Prevention, nearly 1 in 6 students experience feelings of suicide and more than 1 in 10 have made a suicide plan.
LivingWorks Start is meant for high school and middle school age students and, according to Trimp, the program can be used to help children as young as 13 and will be able to save many lives.
"We can't have healthcare officials at every corner, but we can have administrators, teachers, staff, and students to come together and create a network of safety within their own communities," said Trimp.
Cyn Gomez, a graduate of Sierra Vista High School, participated in LivingWorks Start program. Gomez has seen what happens in a "flex culture," where students compare themselves to others and begin spiraling into unhealthy coping mechanisms and obsessions with academic or job success among peers. Gomez said the TASC — Tuning, Asking, Stating, and Connecting — training they received will be something implemented into their daily life from now on to support peers.
"Our generation is looking for guidance and support in an unprecedented time where we are entering an unstable economy dealing with the constant fight for inequality," said Gomez. "If we can show them something that can allow them to step away and realize there are unhealthy coping mechanisms and if we help each other, that is going to be a game changer."
Gomez hopes to attend the University of California Berkley in the fall as a social welfare and legal studies major.
Assemblymember Marc Berman's hometown of Palo Alto has had high youth suicide rates with two high suicide clusters in the past 11 years. Six students died between 2009 and 2010 and four died in 2014 and 2015. He championed the cause in 2018 and secured the $1.7 million funding as part of Assembly Bill 1808.
Berman said schools need to help their students through their struggles and recognize the signs of suicide. He said the COVID-19 pandemic heightened the need for the program and because of it, there has been greater stress added to students' lives from senior years cut short, schools closed, and students isolated from each other like never before.
"As students cope with school closures and isolation, it is absolutely critical that administrators, teachers, and students have the knowledge of what to look for and how to respond to students who need help," said Berman.
San Diego County is implementing the training after experiencing two suicides in the past month, according to Superintendent of Schools Dr. Paul Gothold.
San Diego County Office of Education will be rolling out the two phases of the LivingWorks program that include training to provide services and support.
"Our students across the State have made it loud and clear, they want information on mental health and on suicide prevention," said Gothold. "Giving middle and high school students this access honors their mental health advocacy efforts."
The mandate is not a one size fits all and each county will determine how best to implement the program into their schools.
"We believe this will make a life-saving difference for children across California and we are eager to work with other schools around the nation and world to bring similar safety measures," said Trimp. "We look forward to providing our full service and support to this very important initiative."
LivingWorks will have virtual seminar September 15, about suicide prevention for high school and middle school teachers and students.