EL CENTRO — In order to ensure the safety of its facilities and programs, the Imperial County Office of Education has hired a new safety and emergency preparedness coordinator.
The job is tasked with coordinating safety and emergency preparedness among school districts, law enforcement, and other agencies throughout the county, according to a recent ICOE press release. 
"Our schools and programs need to be safe environments for our staff and students," said Dr. Todd Finnell, county superintendent of schools in the release, "and being prepared for any disaster or threat is a critical priority for all of us."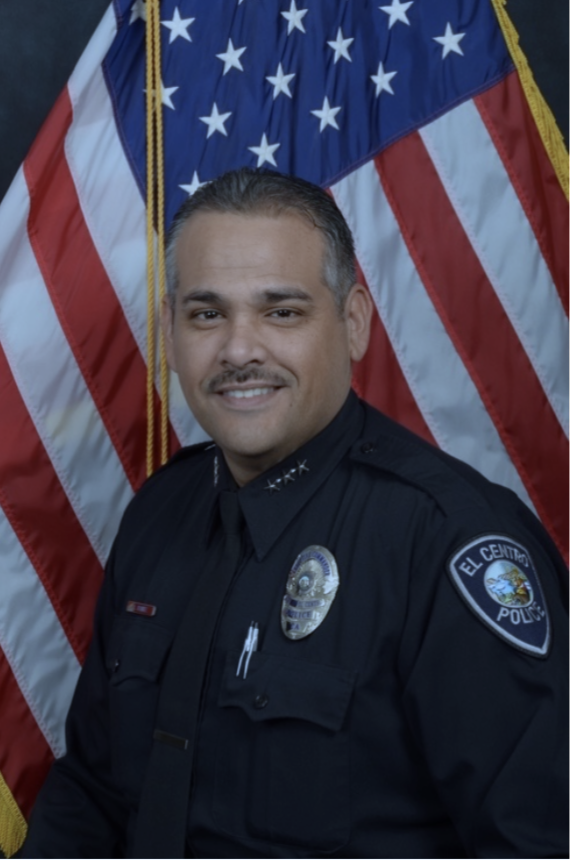 ICOE recently appointed Alvaro Ramirez to this important position, the report said. Ramirez currently serves as executive commander for the El Centro Police Department. 
"I cannot think of a better person to lead our efforts. He's definitely the right person at the right time, and we're extremely fortunate to have him join our organization in service to our community," said Dr. Finnell in the release.
A native of El Centro and graduate from Central Union High School, Mr. Ramirez started his career with the El Centro Police Department as a police officer in 2002 after serving in the United States Marine Corps from 1996 to 2000. As a police officer, he worked patrol, served as a field training officer, was a part of the department's range training team, was a member of the SWAT team and Honor Guard, and worked as a school resource officer. He was promoted to the rank of sergeant in 2010 where he worked with patrol and administration while continuing his work with the SWAT team, range training cadre, and the Honor Guard, per the report.
In 2013, Mr. Ramirez earned his bachelor's degree in business with an emphasis in project management from the University of Phoenix, and later that year was promoted to commander where he had an opportunity to work with all divisions within the department. In 2015, he earned his master's in public administration from San Diego State University, and in 2016 was promoted to executive commander where he has served as second-in-command for the department.
"This position is something we've planned and worked toward for some time," said Dr. Finnell. "I'm thrilled to see it moving forward with a proven leader who is passionate about education and our schools."
Mr. Ramirez will build upon the efforts that have been underway at ICOE and led by Richard Cordero, who recently left ICOE to become the superintendent of Westmorland Union Elementary School District, according to the report. 
To date, countywide protocols, training, and early coordination across local, state, and federal agencies has begun. Mr. Ramirez will examine these efforts as he leads the development of a strategic plan to ensure our schools are safe and our communities are prepared for any emergency.
"Imperial County will benefit greatly from his experience and professionalism," said Mr. Cordero in the release. "His leadership comes at a perfect time to expand the efforts of ICOE."
Mr. Ramirez will begin his new role with ICOE on July 23. "I'm excited for the opportunity to lead ICOE's efforts to ensure our schools and communities are safe," stated Mr. Ramirez. "I'm appreciative and grateful for the relationships and experiences I've enjoyed in law enforcement, and now look forward to more directly serving our education community in this new and very important role."