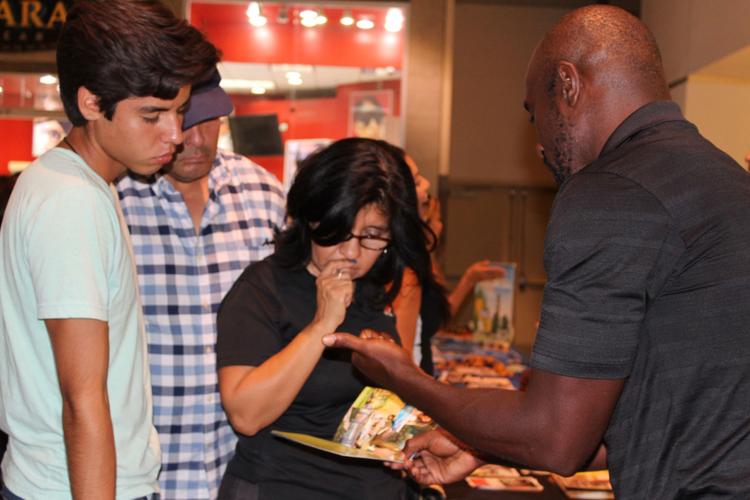 EL CENTRO- Imperial Valley high school seniors and parents took the next step in furthering education during the Higher Education Week College Parent Night held Wednesday evening, September 19 at the Imperial Valley Mall. The event was part of the annual Higher Education Week.
During Higher Education Week, the Imperial County of Education invites colleges and universities to the Valley to connect with and educate students on college options. 
ICOE hosts college fairs at every high school in the Imperial County as well.  Denise Cabanilla, the director of Higher Education at ICOE, said it was an opportunity for students to see various college options and speak with college representatives.
Parent Night is also a chance for parents to look at colleges with their students and be involved in the process of choosing a university. It provides an opportunity to ask important questions about financial aid, living situations, and picking a major.
"It's amazing, because when you apply at a college it really is a family decision," said Cabanilla. "So the more we can do to provide these opportunities, the more informed they will be to make the best decision."
Twenty-seven universities, colleges, and trade schools were present at Parent Night, including 45 individuals who could help with student planning, questions, and final decisions. Campuses represented included San Diego State University, San Diego and Imperial Valley campuses, University of California Davis, Cal State Chico, Cal State San Marcos, and Imperial Valley College. There were also financial aid representatives with scholarship information to help students.
Students who have already been to a college fair at their schools were able to see the same colleges again and get additional information.
Cabanilla said she has watched students make a beeline to certain colleges when they come to these events, even after they have attended one at their school.
Calexico student Hector Gallo said it was his chance to really investigate and speak to the representatives along with his parents, Maria and Hector Gallo. He said he plans to major in aerospace engineering.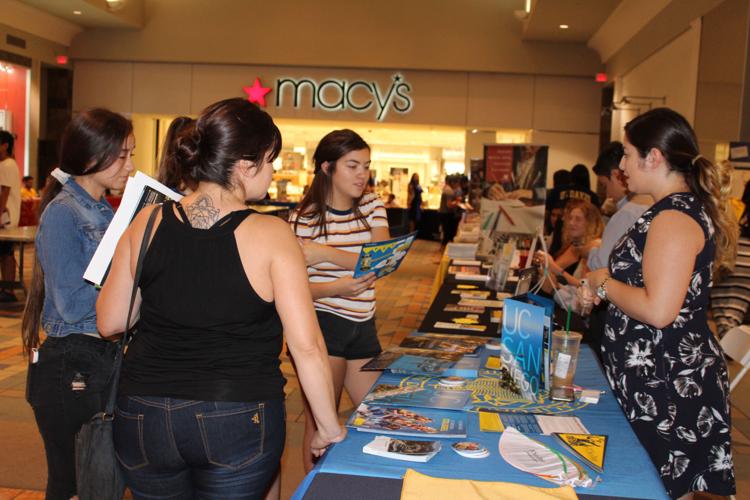 "I didn't get to talk to the representatives at the school, because there were so many of us there," said Gallo. "I want to get familiar with the university systems."
"This is the best opportunity to support the best decision in the life of my son," said Maria Gallo. "I appreciate this event because I'm getting a lot of different information."
Another student, Emeilio Calderon, said he was not thinking about other colleges, such as Southern Utah University. Either way, after the event, he said he feels confident about his chances.
"I'm a little nervous, but I don't doubt I won't get into the university I choose," said Calderon.
The fall Higher Education Week is focused on Imperial Valley seniors, according to Cabanilla, since these students are the ones who will be applying for Fall 2018 at universities and colleges starting next month. The college fairs give them a chance to look carefully at what they want and where they want to continue their education.
SDSU rep Shaun Harvy said a lot of parents were asking about financial aid, how safe a campus is, and what classes their child will be able to take. 
Jovita Gaeta and her daughter Vanessa were at the event to find information on the colleges she is considering. Gaeta said she would like her daughter to stay close to home, but if she was ready and the school was okay, she would approve of her daughter going farther away.
"They showed me how safe the schools are, which is something I value," said Gaeta. "If she is prepared, then it's okay for her to go."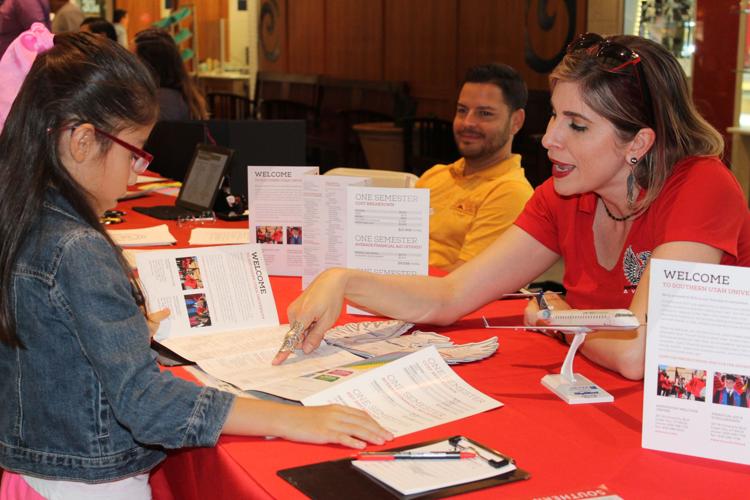 The event gave students a chance to learn about the number of other colleges out there for them. UC Davis Recruitment Director Blas Guerrero said without higher education week, a lot of students would never consider Davis as a viable college. Most would only look at SDSU or UCSD as their only options, without looking outwards.
"Unless we have Higher Education Week, the kids wouldn't even think about other colleges," said Guerrero. "So it's really important for us to have a presence and to show the students how much we want them to come to our campus."
"It brings us great joy to be able to guide our students through the process," said Cabanilla.
ICOE will hold a second Higher Education Week in the spring and another College Parent Night May 23. The May event will be focused on juniors who will be thinking about applying for colleges in the fall.