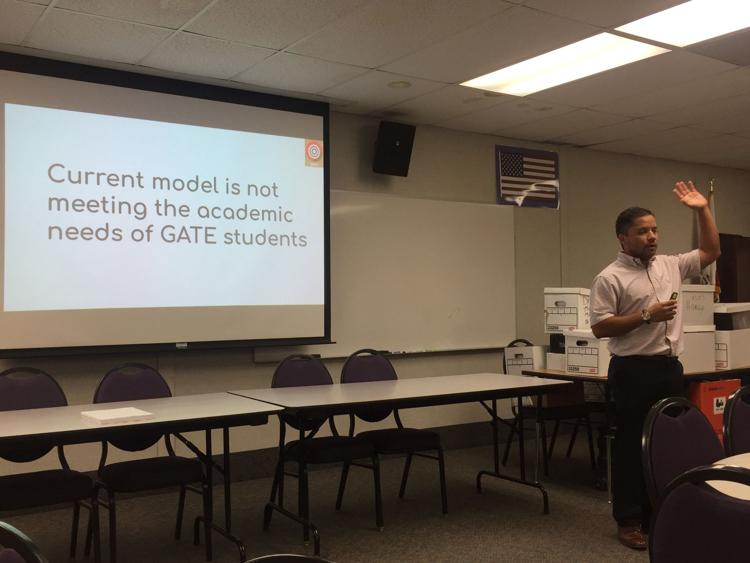 BRAWLEY — Changes to the Brawley Elementary School District GATE program are being proposed to better benefit gifted students in the district.
In a stakeholders meeting Wednesday, June 19, the district presented a proposal to have all GATE 3rd and 4th-grade classes held at JW Oakley Elementary and Miguel Hidalgo Elementary, while 5th and 6th would be held at Myron D. Witter and Phil Swing.
The current model for GATE, or Gifted and Talented Education, has been in place for at least fifteen years. Students who are considered gifted are placed in a designated GATE classroom where they receive instruction that meets their unique educational needs. However, the number of GATE students are small in some cases, leaving the class to be filled up with non-GATE students.
The proposed configurations are considered to have the least impact on family economic situations and student academic success.
BESD Assistant Superintendent Luis Panduro said that this started after a discussion with the GATE Parent Association about a year ago. Panduro said many of the parents were unhappy and concerned with the kinds of services that were being offered to their students, and this move has been approved by the association.
Ivan Vildosola, Coordinator for Project-Based and Extended Day Learning, says that this does not allow the GATE students to truly flourish. Since the teacher has more non-GATE students, they have to accommodate them rather than challenging the GATE students to achieve their full potential. In one district classroom, there are currently only four GATE students assigned.
According to Vildosola an environment like this could lead to boredom, disinterest, and eventually, low achievement in the classroom.
"At the end of the day, this is what is good for our students — our GATE population — because I can tell you right now, they are being underserved, for the most part, in the classrooms that we have a small number of GATE students," said Vildosola.
In fully GATE classrooms, there is a better chance students will be taught beyond their basic grade level. In a larger collection of students at similar academic levels, they can dive deeper into their grade level concepts with more projects, videos reports, and the like. With more GATE students in one class, it allows them to challenge each other.
The proposal is considered the best option for the district. Vildosola stated that the district had considered two other options before coming to the current proposal. One option was to have all the GATE students at one school, which would imbalance of testing scores that could cripple other schools.
The second option was pulling students out of class for an hour or so of GATE-centered instruction, sometimes at another school. This was a model that BESD had used before. However, Vildosola said that it was a disruption in the classroom and was not very successful.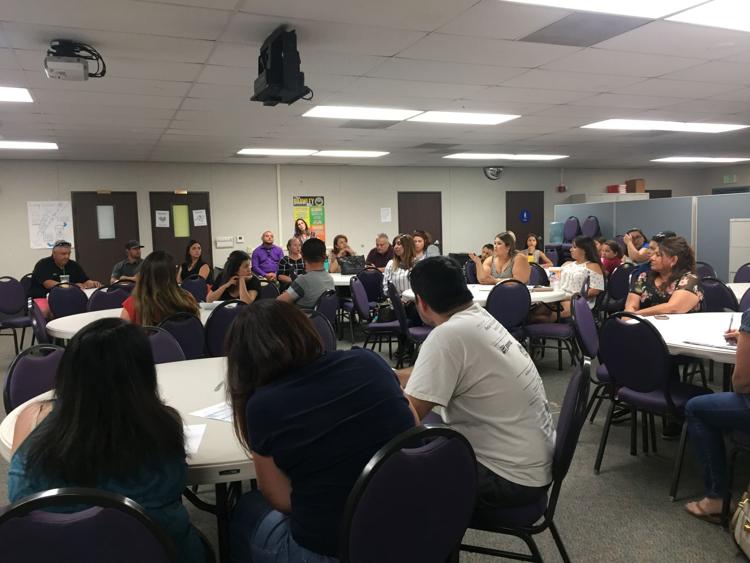 Vildosola said that there will be transportation provided for those who have to transfer to another school. The After-School Education Safety Program (ASES) will still keep students' spots at their new school and have bus transportation available. A parent may also choose to have their child opt out. However, if the student is withdrawn in the middle of the year, they will not be able to switch back to their neighborhood school until the next year.
"I understand that for some this might be an inconvenience, they might have friends, but kids make friends, and just academically what they gain will by far supersede the collateral damage that might come with it," said Vildosola.
"I have been very disappointed with the GATE program at the district," said one GATE parent. "I personally saw more benefit at the junior high where they are clustered that at the elementary level."
Many parents favored the changes, saying a small inconvenience would lead to improving their child's education.
However, others pointed out that the ratio in some classes of GATE to non-GATE students will be over 50%, creating the same, current situation. Some classes planned will have only 11 out of 25 GATE students in lower grades, creating another inequality.
"How is that going to help the GATE kids if more than half of the class will be regular kids?" asked Casandra Luna.
"You are using the same model that is currently used at Witter — and not working — and you want to use it for other schools," said Loretta Tigert whose son will be going into seventh grade this year but has already gone through the current GATE instruction, "In four years, the fact that you stand there saying you have not met my student's needs; I completely agree."
Jose Lemcus, a parent of three children, two of whom have been in, and one who will be entering the GATE program, stated that his children want the other non-GATE students in the classroom with them since it allows them to relax a bit. 
"They said that they wouldn't like it because it's all about the competition," said Lemcus. "They want to have a different type of environment than that, where it's more fun and relaxing."
Both Vildosola and Panduro reassure parents that students will be served better with this new model. Vildosola added that students will flourish regardless of what might come.
Parents also asked BESD to consider the pull-out program once again to avoid segregating classrooms, as well as to enrich GATE students, noting how other special needs students are pulled out with little issue.
The BESD board will decide whether to move forward with the proposed plan for 2019–2020 school year at next Tuesday's board meeting.