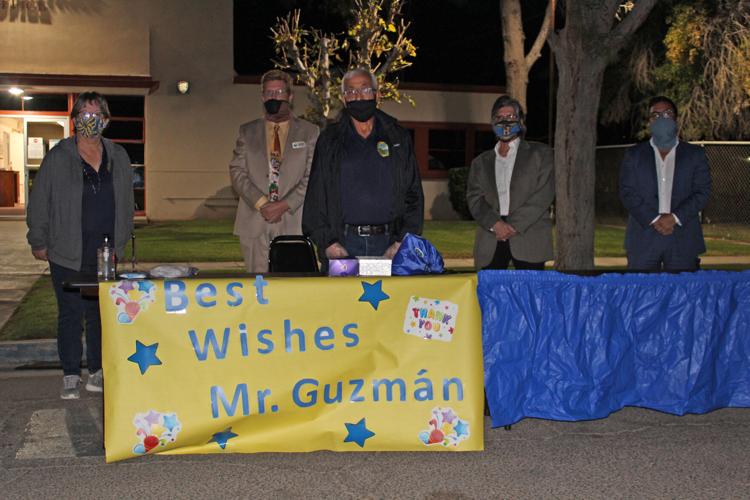 BRAWLEY — The Brawley Elementary School Board honored long-time Member Cesar Guzman for his 35 years of service as a BESD board trustee Tuesday, December 8, at its usual meeting.
Guzman is officially retiring after 45 years in service at both BESD and Brawley Union High School.
Guzman began his school career in 1968 when he moved from Colorado to Brawley to work in education. His school board career began in 1973 at BUHS as the only Hispanic to run for board at the time. Since then, Guzman has worked with many board trustees and nine superintendents in his time.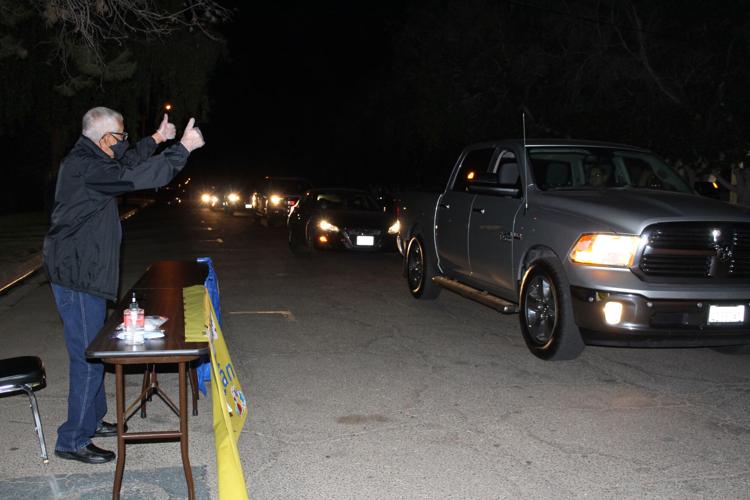 BESD staff and community members had a car parade for Guzman outside the district office before the meeting. Cars drove by, honking horns at Guzman who waved from a table. Some community members brought presents for him and shouts of, "We'll miss you," came from inside the vehicles.
BESD also presented Guzman with a plaque for all his years of service at the district.
Guzman will relax in his retirement but plans to continue to help the community with his citizenship classes down the street from the district office and be a font of knowledge for new and current BESD board members.
"I'm going to continue doing what I like to do," said Guzman. "I will continue to help people get citizenship, getting involved, and doing things for the community."
Board members spoke highly of Guzman, all speaking of how he has helped them get through their years on the BESD board and how honored they were to serve with him.
Board President Kathy Prior, who has worked the longest with Guzman on the BESD board, said she learned a lot from him since he has been with her at BESD.
"I value his professionalism, but I value his friendship the most. To work with him has been a really good experience," said Prior.
Board Member Armando Padilla spoke of how Guzman supported his father during his own tenure on the board. Board Member Esther Sanchez-Banda echoed Prior's sentiment of how Guzman taught her and guided her through difficult situations. Board Member Gil Rebollar said he taught him to recognize the importance of education in the community.
All thanked Guzman for his service and wished him the best in his retirement.
Guzman said he first ran to make a difference in the community, and he feels he accomplished that during his long tenure. He feels change will be good and looks forward to seeing what newly elected Board Member Jose Luis Barrera will do.
"I just have to say thank you, thank you," said Guzman to the BESD board. "Just come down to the corner and visit me, I'll be there."