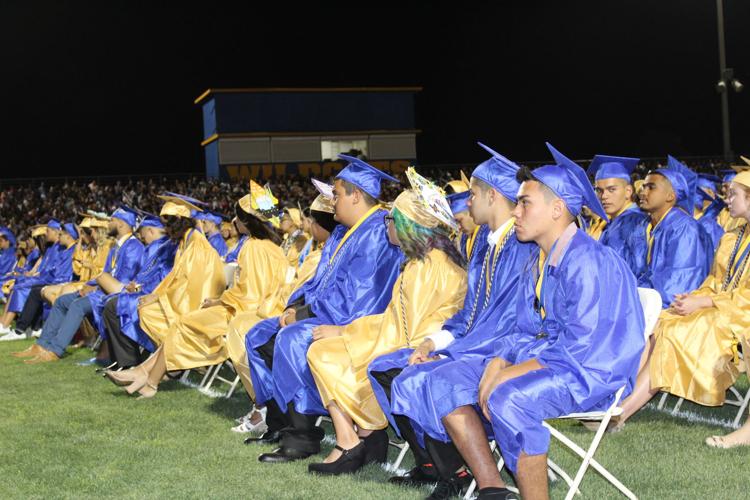 BRAWLEY — Brawley Wildcats took their last step as high schoolers and made their first leap into the future Thursday night, June 6, at the Brawley Union High School Class of 2019 graduation.
BUHS departed from tradition this year; at the start of the ceremony, each of the 379 students made their procession walk alongside their parents. At the end, each student parted with hugs and kisses before taking their seats for the rest of the ceremony.
Principal Jessie Sanchez said that this is something new the school has been wanting to do for a while. Sanchez said that BUHS sees graduation as not only a student's achievement but the parents' as well, and wanted to honor parents for the 13 years of work they put in as the backbone and foundation of their child's education.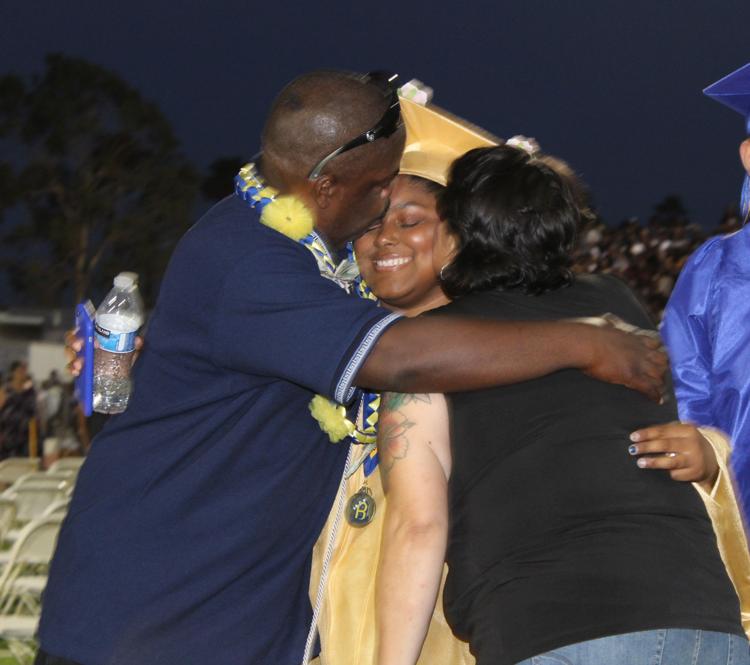 "It's valuable that the parents share this moment with their student," said Sanchez. "This is a small token of our appreciation for all the hard work they have done all these years."
Families walked together with smiles, some with tears, but all had joyful expressions on their faces.
Honorary student speakers included Dylan Carpio and Molly Wilson. Both seniors spoke fondly of memories at BUHS. Special recognition was given to class advisors Grace Tomboc and Valerie Lau.
Most of the students said that though they were sad, they were ready to take the next step forward into their futures.
"I'll miss all of my friends out here," said Sophia Marquez, who is looking forward to the challenges awaiting her at UC Davis. "I want to get to know the people and cultures outside of the Valley."
"It was a wonderful chapter of my life here at Brawley Union, and I'm ready for it to be a new chapter," said Saige Mayfield. "I'm very excited as this one closes."
"I'm looking forward to going to college, but it's going to be sad because I'm going to miss my friends," said Brandon Castro, who is heading for California Lutheran University to earn a history major in pre-law. "It's going to be a lot of fun, but we have to remember our past and look forward to the future."