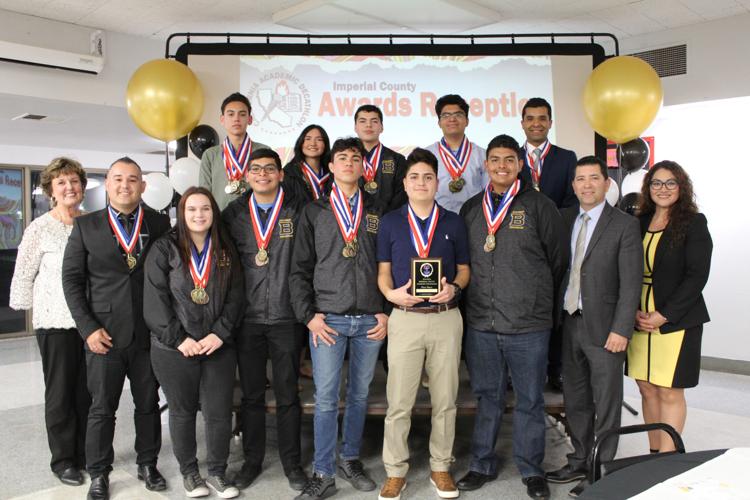 IMPERIAL - Brawley Union High School brainiacs kept, for the second year in a row, the highly-coveted Imperial County Academic Decathlon crown after a fierce competition held at the Imperial Valley College.
At a reception on Feb. 6, the host, Imperial County Office of Education, announced the winners of the ICOE Academic Decathlon, a rigorous academic competition that has been running in the Imperial Valley since the early '80s.
The clinking of medals like so many bells around the students' necks was music to their teachers' ears as the students were recognized for all their hard work.
The nationwide decathlon was established in 1981 with the goal of providing all students an opportunity to excel academically through team competition. Four high schools competed against each other this year: Brawley, Central, Imperial, and Southwest. Teams consist of 12 students split into three divisions that match their academic levels: varsity, scholastic, and honors.
This year the theme was "The 1960s: A Transitional Decade." Teams competed in 10 academic categories: interview, speech, essay, science, art, economics, mathematics, language/literature, music, and social science, plus the Super Quiz competition. All subjects in the competition had to do with the '60s except for the interview and speech.
This competition required hours of extra studying after school and during weekends; not for a grade, but for the sense of satisfaction that comes after learning something new, as well as a sense of triumph after winning.
It is also a team where students can connect with friends as did Central student Anna Oh.
"I thought it was a good way to make friends," said Oh. "It was a really fun experience."
For Central student Azalea Ley, the work with her team helped her not only in the competition but in class as well.
"It helped me … in a lot of things that I had never known about," said Ley. "Especially when I got into AP US History, I already knew the stuff and it helped me a lot."
"It was one more thing that I could connect with my friends with," said Nicole Volner.
The overall winners of each division and subject were Brawley students Josue Sanchez, Peter Sanchez, and John West. Brawley also took the crown as Super Quiz champions.
"Even though I'm in the lowest group, I still feel like I can excel at something," said Josue Sanchez. "I guess it shows that I've exceeded my standards in life."
"I spent a lot more time reading after school for sure, on top of my school work, but all that hard work has really paid off," said Peter Sanchez.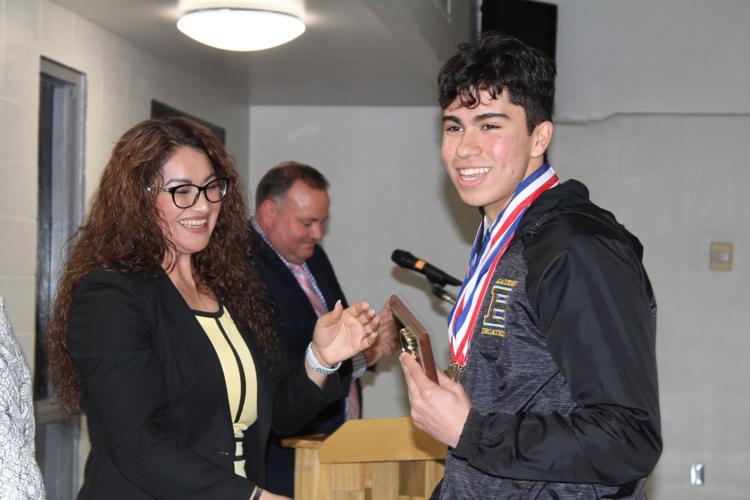 "I was nervous, but I put in the work and it showed here tonight," said West. "I'm definitely looking forward to Sacramento, looking forward to getting some more gold medals and having a good time."
Coach Jose Luis Barrera has been working with his students for four years and has watched them grow into the champions they are.
"It feels overwhelming that we took the Super Quiz; we got top student in all the categories. It was just an unbelievable performance and I'm really proud of them," said Barrera.
Brawley Union High School will represent Imperial County in the state championship in Sacramento on March 22-23.