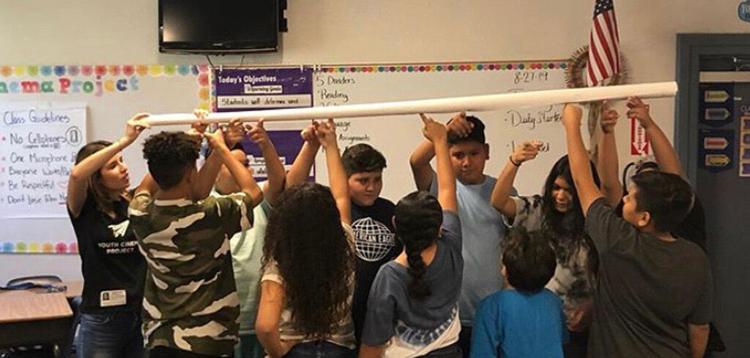 BRAWLEY — Brawley Elementary School District was awarded the California School Boards Association's Golden Bell Award for its work with the Youth Cinema Project (YCP) and everything the project has done for Barbara Worth's students.
According to the website, the YCP is project-based learning that produces competent, resilient, real world problem-solvers, and bridges the achievement and opportunity gaps by creating life-long learners, and the entertainment industry's multicultural future.
The Latino Youth Cinema Project began at Barbara Worth Junior High School in September 2016 as a part of English Learning. Board Member Armando Padilla was inspired by the program and felt it would benefit BESD's students at the junior high level. Padilla saw that it could easily be implemented into the district English Learner Program, as well as allow students to learn in different and creative ways.
Padilla said he couldn't believe it when he was told BESD won the Golden Bell Award.
"It was just a class for these kids to show who they really are," said Padilla. "It wasn't even in my wildest dreams that we would even be considered for this."
Teacher Amy Quarcelino said students learn how to tell good stories through film, learning how to write the script, characters, and their stories before bringing them to life on the screen. They are guided not only by their teacher, but industry mentors that show the how the students how to tell these stories.
Since that first year the program has continued to grow. Not only do the students improve their English, but their attendance habits have improved as well. Work from Barbara Worth students has been entered in state contests and gotten close to taking home the gold. This past spring the seventh-grade students won the chance to have their original script, "Area 51," read in a live reading by the members of the cast of "Narcos: Mexico."
Quarcelino said she has watched students eagerly go to class every day to work on their film projects.
"I have seen students come out of their shells, become leaders, and learn to love school," said Quarcelino. "It has forever changed my way of teaching."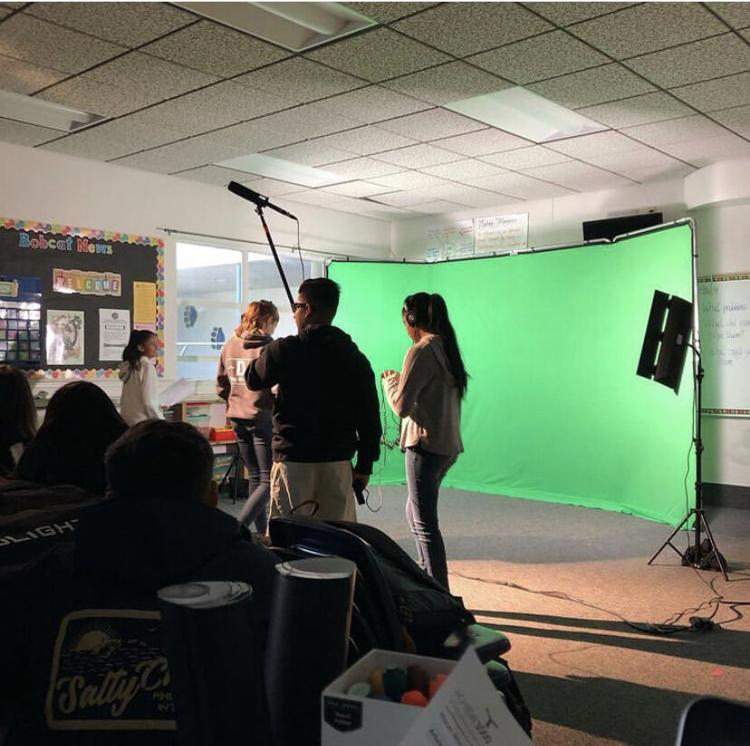 Students have also blossomed before Quarcelino's eyes, going from shy introverts, to confident and outgoing students within the course of a year, she said. They are also learning to make quick decisions on what to use for their films even during this year's distance learning.
It also sets them on a path they can pursue later in life. Quarcelino said she can see her students getting jobs in the industry — be it as a script writer or a boom operator.
And even if a student doesn't want to go into the film industry, there are still plenty of skills they learn in the class such as leadership, teamwork, and dedication to work, she said. They will take these skills with them and keep for the rest of their lives, according to Quarcelino.
Quarcelino said students who come out of the YCP have gone on to get full ride scholarships to Chapman University. She said the Golden Bell validates the work the program has been doing and the work the kids have done.
"The program is not just about making movies. It's about kids learning to work as a group, it's about kids learning how to use their voices, it's about them learning to communicate with each other so they know what they want," said Quarcelino. "It's all those skills you want a child to learn when they grow up and instead of getting it when they go out into the workforce, they are getting it now."
Padilla gave all the credit to Quarcelino for taking charge and running with the program for the past five years.
"It just validates our decision four years ago," said Padilla. "It just cements that this project does work."
Padilla expressed his hope that Brawley Union High School might take the YCP, allowing the students to continue their work into their high school years.