BRAWLEY — With the closure of Imperial Valley schools, the dilemma of students lacking their regular source for meals during the day has arisen for many families across the Valley.
Many Imperial Valley schools are countering this issue with free meals for students such as the Brawley Elementary School District, which started serving meals Tuesday, March 17, and will continue to do so through the school closure period.
The district is running the free meals through the Seamless Summer program, a program normally held during the summer that provides nutritious meals to all children under the age of 18. 
Meals will be distributed curbside every weekday from 10:30 a.m. to 12:30 p.m. in Brawley at Phil Swing, J.W. Oakley, and Miguel Hidalgo School, according to BESD Director of Fiscal Services Cynthia Dickerson. Children will receive a breakfast and lunch each day either by walking directly up to the distribution line or picking it up in the drive-in line. Parents do not need to be present for children to receive a meal, but only children present at the time will get the packages, as there is no home delivery.
BESD consists of about 4,000 registered students, not counting those either home-schooled or in private schools. However, those outside the district can pick up meals. Dickerson stated they are unsure exactly how many meals will need to be distributed at this time, but the nutrition staff at each school is ready to serve the community — rain or shine.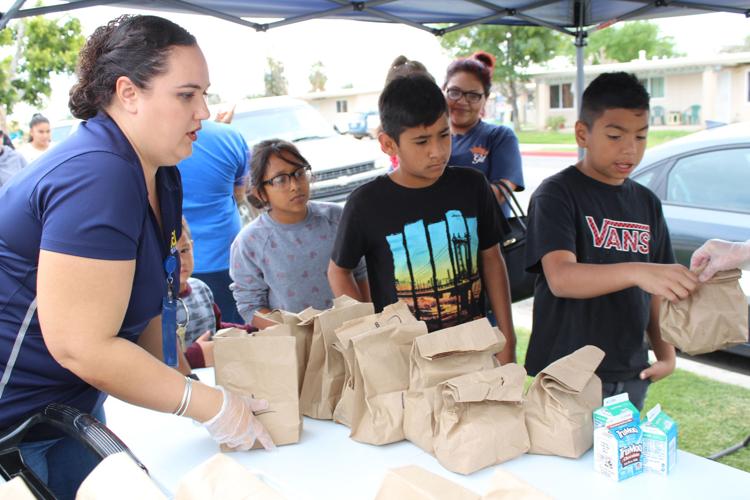 "During this time, if they are hungry, we want to make sure that every kid gets a nutritious meal," said Dickerson. "I'm hoping that parents take comfort in the fact that their children will not need to go hungry."
Due to the abrupt closure of schools, Dickerson said the meals will consist of a cold lunch for now. Eventually, Dickerson said, the district hopes to include hot meals and food the students would normally see in their cafeteria during school.
Most parents did like what the district was doing with the food program and were happy there was action taken to keep their students safe.
"I love it. I think it's great because sometimes we can't find food at the grocery store, so this is the best way to supplement that for the kids out of school," said one parent.
"It is a good thing that they are doing to help the community," said another parent. "It helps the kids not worry about everything. It kind of distracts them and gets them to socialize a bit."
Some parents were not happy the schools were closed, saying they should have been kept open. Some said it was going to be harder for the children since they are no longer able to be in school.
"Honestly, I think it's a little too much. I feel like they could still be school," said Daisy Gutierrez, "but it's still good. It's safer because the kids won't get sick just in case another kid is sick, but overall I don't think they should have closed the schools."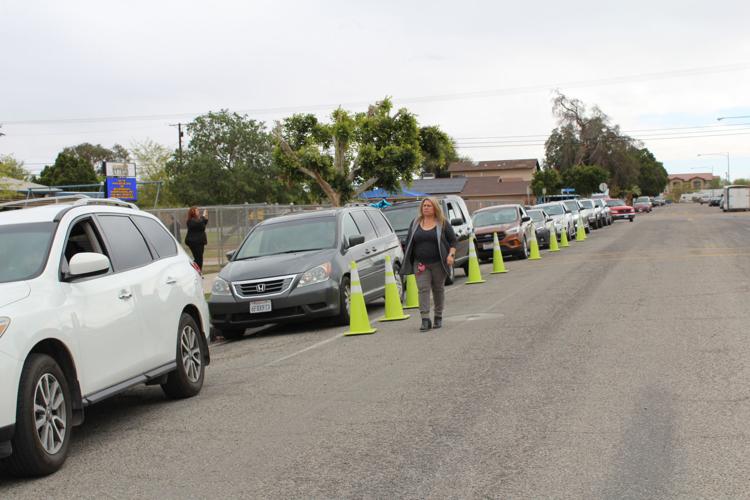 As for the students, some are happy with the school closures while others are not. Though most appreciate what the schools are doing for the community.
 "It's nice how they are out here helping the people out here who don't really have food," said Antonio Hernandez, a fifth-grade student from Oakley.
"We have to stay in our houses all the time," said Rose Ruelas, an Oakley sixth grader. "It's hard to process how we are not going to go school for a whole month."
Dickerson said the district will continue to distribute meals even if the closures were to last into the summer.
"We will not stop until we resume (school)," said Dickerson.