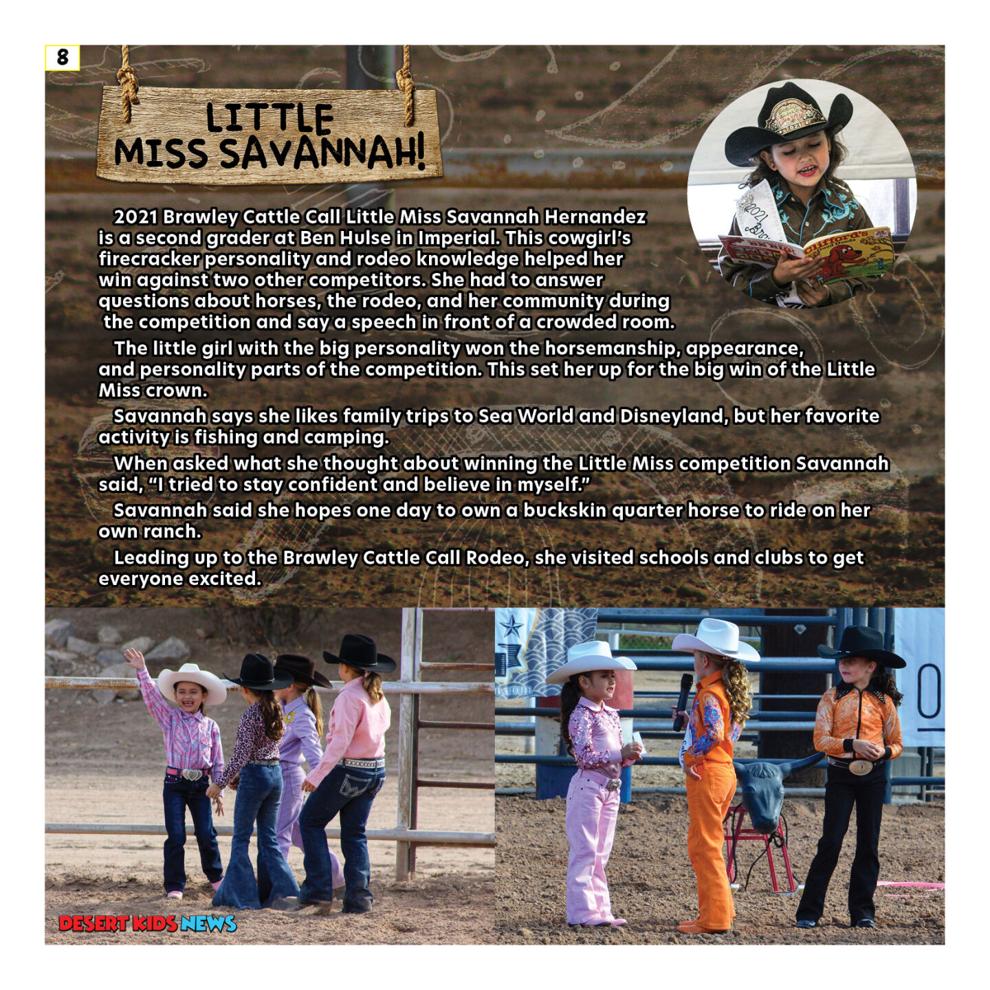 2021 Brawley Cattle Call Little Miss Savannah Hernandez is a second grader at Ben Hulse in Imperial. This cowgirl's firecracker personality and rodeo knowledge helped her win against two other competitors. She had to answer questions about horses, the rodeo, and her community during the competition and say a speech in front of a crowded room.
The little girl with the big personality won the horsemanship, appearance, and personality parts of the competition. This set her up for the big win of the Little Miss crown.
Savannah says she likes family trips to Sea World and Disneyland, but her favorite activity is fishing and camping.
When asked what she thought about winning the Little Miss competition Savannah said, "I tried to stay confident and believe in myself."
Savannah said she hopes one day to own a buckskin quarter horse to ride on her own ranch.
Leading up to the Brawley Cattle Call Rodeo, she visited schools and clubs to get everyone excited.