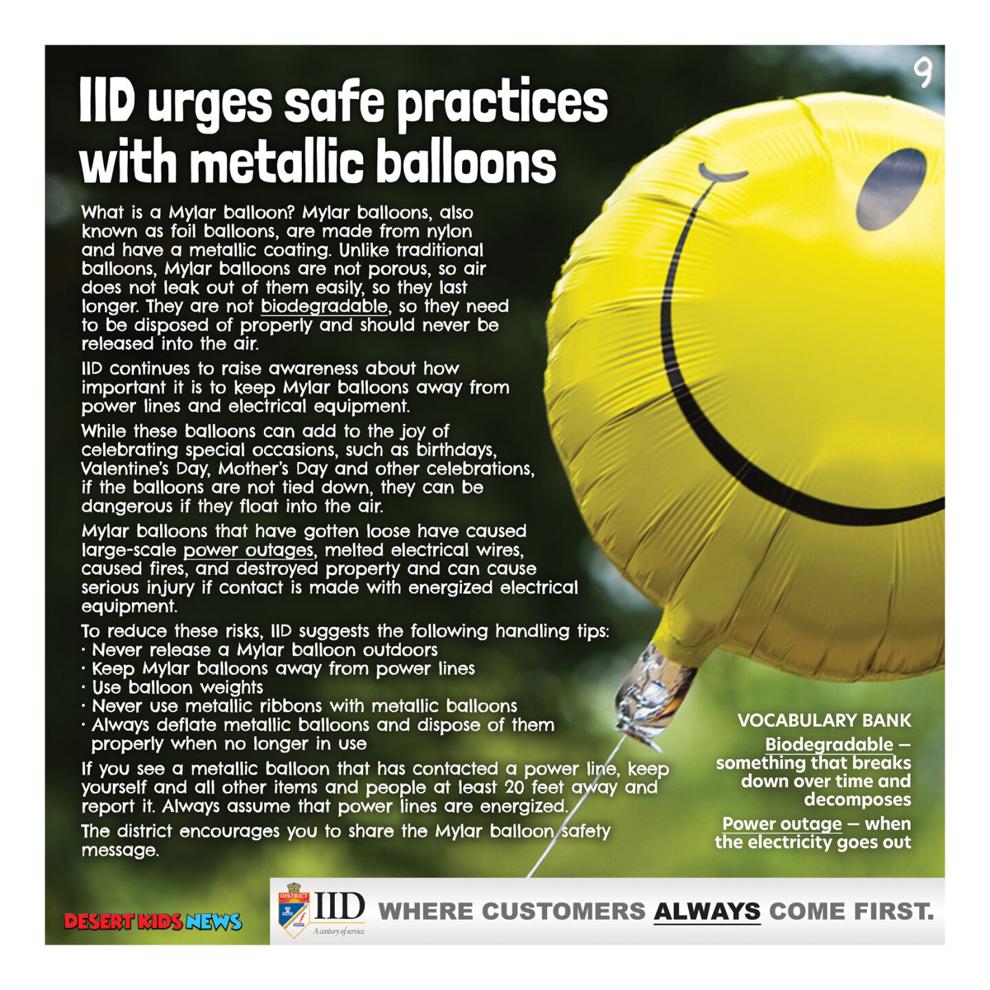 What is a Mylar balloon? Mylar balloons, also known as foil balloons, are made from nylon and have a metallic coating. Unlike traditional balloons, Mylar balloons are not porous, so air does not leak out of them easily, so they last longer. They are not biodegradable, so they need to be disposed of properly and should never be released into the air.
IID continues to raise awareness about how important it is to keep Mylar balloons away from power lines and electrical equipment.
While these balloons can add to the joy of celebrating special occasions, such as birthdays, Valentine's Day, Mother's Day and other celebrations, if the balloons are not tied down, they can be dangerous if they float into the air.
Mylar balloons that have gotten loose have caused large-scale power outages, melted electrical wires, caused fires, and destroyed property and can cause serious injury if contact is made with energized electrical equipment.
To reduce these risks, IID suggests the following handling tips:
Never release a Mylar balloon outdoors
Keep Mylar balloons away from power lines
Use balloon weights
Never use metallic ribbons with metallic balloons
Always deflate metallic balloons and dispose of them properly when no longer in use
If you see a metallic balloon that has contacted a power line, keep yourself and all other items and people at least 20 feet away and report it. Always assume that power lines are energized.
The district encourages you to share the Mylar balloon safety message.