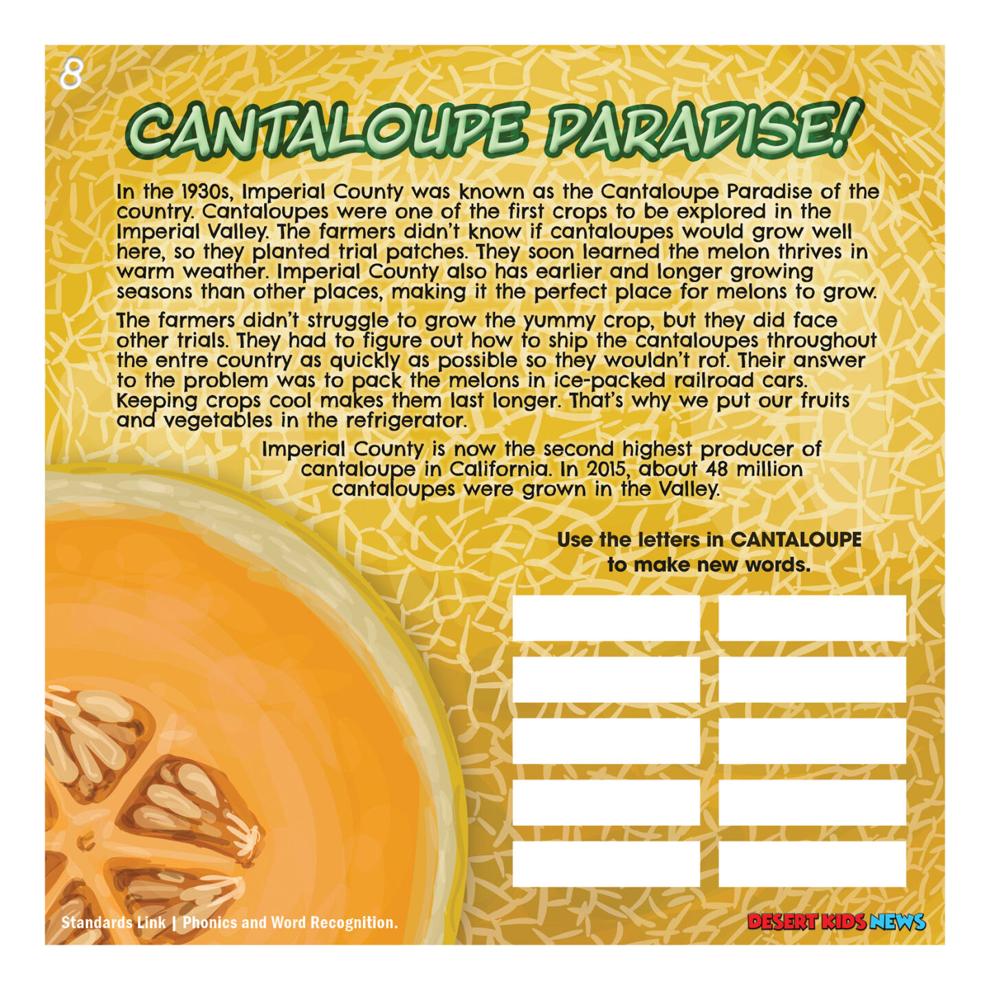 In the 1930s, Imperial County was known as the Cantaloupe Paradise of the country. Cantaloupes were one of the first crops to be explored in the Imperial Valley.
The farmers didn't know if cantaloupes would grow well here, so they planted trial patches. They soon learned the melon thrives in warm weather. Imperial County also has earlier and longer growing seasons than other places, making it the perfect place for melons to grow. The farmers didn't struggle to grow the yummy crop, but they did face other trials. They had to figure out how to ship the cantaloupes throughout the entre country as quickly as possible so they wouldn't rot. Their answer to the problem was to pack the melons in ice-packed railroad cars. Keeping crops cool makes them last longer. That's why we put our fruits and vegetables in the refrigerator.
Imperial County is now the second highest producer of cantaloupe in California. In 2015, about 48 million cantaloupes were grown in the Valley.