BRAWLEY — The live auction at the Pioneers Memorial Hospital Foundation 17th Annual Fall Gala Thursday, Oct. 21, raised $24,530 to benefit patients' lives in Imperial Valley through modern upgrades of hospital equipment.
The event — held at the Gala Lawn — seated benefactors and supporters of the hospital foundation, including hospital administrators, physicians, farmers, business owners, and guests. They were entertained with live music by local musicians: Standing Room Only. 
Dr. Travis Calvin, neurosurgeon, was honored and given recognition for his contribution to the medical field. A slide show enumerated and described his accomplishments. Master of ceremonies Marvin Lewis presented the Margaret Award to Dr. Calvin's daughter, Katy Calvin Gradillas, a singer with Standing Room Only.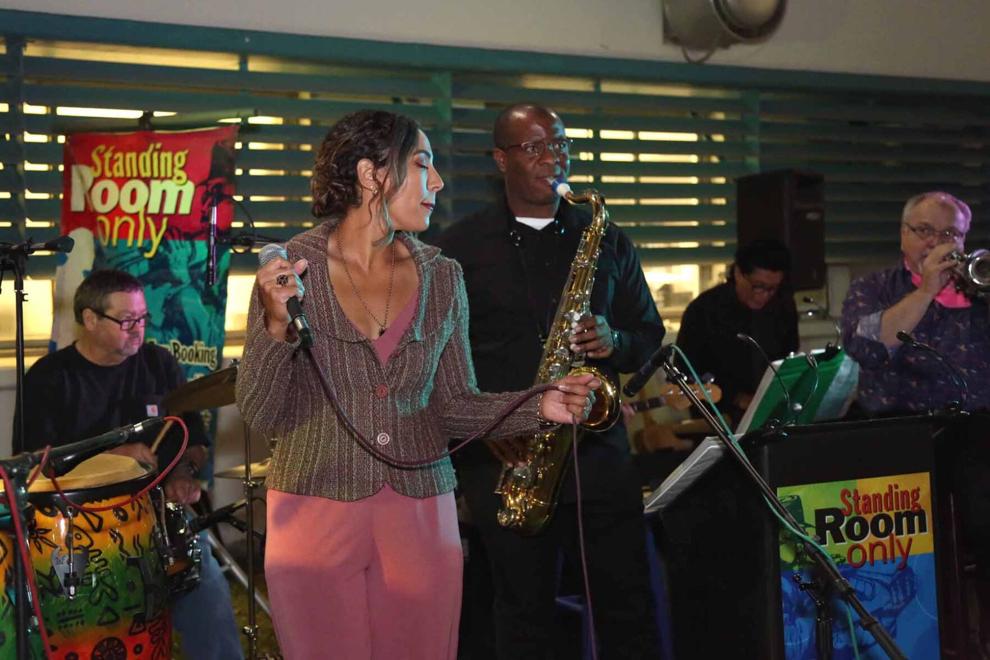 Katy Calvin prepared a speech on behalf of her father, Dr. Calvin, who was currently attending a week-long conference in Austin, Texas. Instead of using her speech, she called her father on her cell phone and set it on speaker mode. She held close the cell phone to the podium microphone for attendees to hear. That allowed Dr. Calvin to express gratitude and to interact with the guests. 
"I remembered dad saying, 'As long as you're here on this planet, your purpose is to learn and grow and ask questions. And if you don't know something, say that you don't know. Try to be better and learn something every day,'" said Katy Calvin. "That's why he is at the conference." 
Donors for the live auction were artists, painters, photographers, jewelers, and foodies who together donated 16 items to be auctioned. According to auctioneer Bo Shropshire, items were mostly photographs — seven photos ready for display. Other items were paintings, gourmet dinners, an aerial tour of Imperial Valley and Salton Sea, jewelry, potteries, and art education. 
"I scored big tonight and enjoyed the event. I'm happy to help the PMH Foundation," said Jim Abatti, a local farmer and the highest bidder on two items, one was "Hogwarts Express," a 16x14 framed metal photograph of the train used in the Harry Potter Films, crossing the Glenfinnan Viaduct in the West Highlands of Scotland. A second photo showed the other side of the viaduct — a picturesque lake and mountains — was included in the bid. Abatti's second bid was "African Lion," a 16x24 metal framed photograph of a lion in Africa.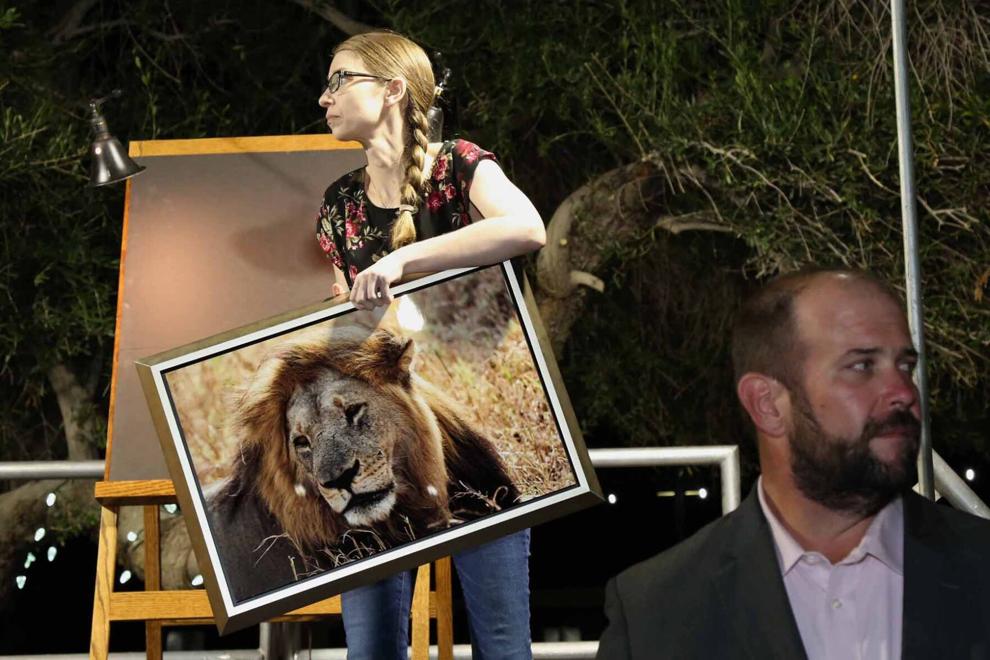 Lee Hindman had the highest bid for the four 10x10 macros mounted on standout frames that showed photographs of flowers taken on a lazy walk in Laguna Beach. "I saw them with my little eye and my iPhone macro lens," said photographer Glenda Lewis on the printed description on the Gala program. 
Displayed in the lobby of the Women's Health at Pioneers building were newly purchased medical equipment. 
"PMH Foundation had purchased four simulation mannequins for nurses, doctors, and front-line staff so that we can provide the best care for our community," said Chief Nursing Officer Kristi Gillespie, RN, MSN. 
The request for the simulation mannequins was submitted to the PMH Foundation in May 2021. "The equipment arrived last week, and we are still in the setting-up stage," said Gillespie, adding that the acquisition cost amounted to $266,000. 
"These are high fidelity simulators to provide a realistic training experience for the staff to practice and perfect their skills," said Bret Becker, sales territory manager for Gaumard, who was at the gala with the medical staff to help explain the features of the mannequins.  
Nurses and staff showed the mannequins to benefactors and guests who attended the gala that had the theme, "Celebrating Life Together."