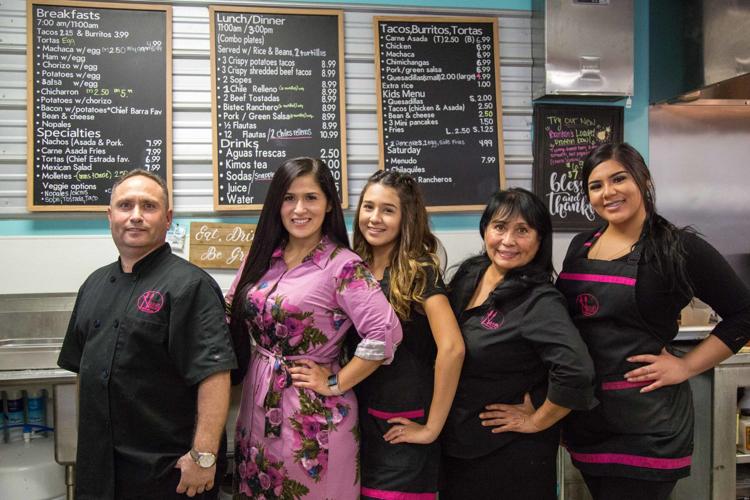 IMPERIAL — Nana's Kitchen Proverbios 31:25 celebrated its first anniversary of serving Mexican cuisine at its current location Friday, October 6. 
Guests and customers attended the celebration marked by Latino music, door prizes and refreshments under tents. Officials representing the El Centro and Imperial Chamber of Commerce, business owners, dignitaries, and elected officials joined in the celebration that started at 11 a.m. and the ribbon-cutting followed 30 minutes later. 
"This is the best day of our lives," said Brenda Estrada, owner of Nana's Kitchen. The existence of the restaurant parallels the story of the family's struggle with life. The restaurant symbolizes the culmination of years of surviving illness and financial difficulties Estrada can only attribute to her faith in God. 
"I honestly believe that without God, none of this would have happened," Estrada said. 
Inside the restaurant, sombreros were displayed along with a guitar, pennant banners in different colors, cactus murals, and even a prayer wall.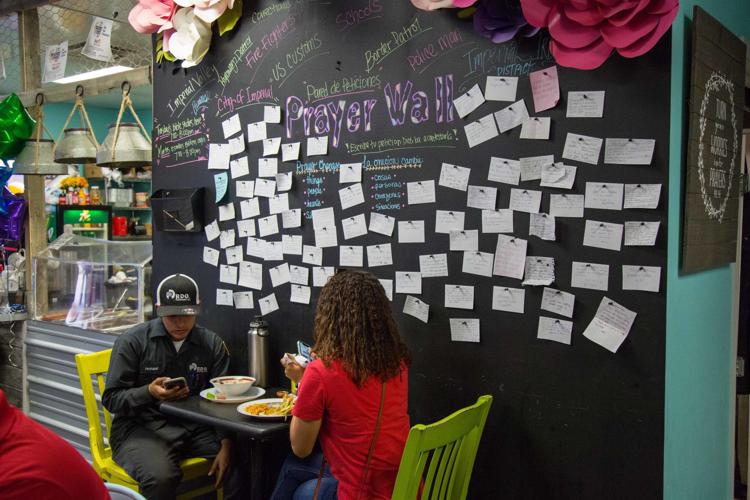 From the counter, customers ordered from the menu written above the kitchen sink or from breakfast/lunch, weekly specials, and child sized servings menus displayed underneath glass on each table. 
Ismael Garcia, a regular customer, goes to Nana's during work lunch breaks. He ordered posole — a soup with hominy, pork meat and garnishes. "It is delicious, and one of my favorites." He also recommended the quesadilla with chicken, quesadilla with steak, and the machaca burrito. 
"It was really good, homemade and delicious. I'll probably come back," said Juliet Mata of her first visit to Nana's. 
Twenty-six years ago, Brenda Estrada, then 5, and her siblings Hector and Jesus, had a steady life in Mexicali, Mexico, until the death of their father from a heart attack.
"It was the worst time of our lives," said Estrada. Her mother, Carmen Nuñez, now 62, was then pregnant with the youngest sibling, David. According to Estrada, her mother decided to leave everything behind to start a new life in the U.S. The widow and her children survived through the kindness of people, church and community organizations. 
A local church taught Nuñez how to cook and she later volunteered to prepare meals for the same church. "She began selling plates helping the church for fundraising," Estrada said of her mother. Nuñez eventually got a job at a restaurant.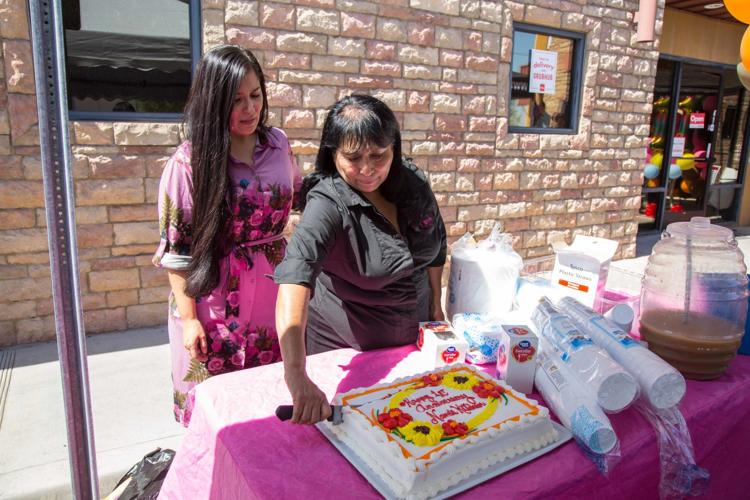 Last year, the family opened a restaurant inside El Sol Market in Imperial. But the steady influx of customers required a new location. 
"Last year, October 4th, we opened at our new location (the corner of Aten Rd. and La Brucherie Avenue). The worst day has become the blessing of our life," said Estrada, whose family members help with the family-owned business. 
According to Estrada, in addition her memberships to both Imperial and El Centro chambers of commerce, she is also an active member of Kiwanis Club, MANA, and Spread the Love Charity. "I don't want a business to be rich but I want to have a business to help others in need. At the end of the day, that's my goal." 
According to Estrada, the logo of the restaurant incorporates "Nana" which means grandmother, and refers to her mother who is the main cook. "My kids and nephews calls her Nana. It's like eating at grandma's house." 
Also included in the logo is Estrada's favorite verse from the Bible, Proverbios, or Proverbs, 31:25 which says, "She is clothed with strength and dignity; she can laugh at the days to come." 
"And every time when I feel tired, feel weak, or I want to quit, I read it and it gives me back the strength that I need," Estrada said. She and her mother know the verse by heart. 
Furthermore, there is a prayer wall inside Nana's where customers may write a prayer request and attach it on the wall. Others can select a request and pray in their own free time.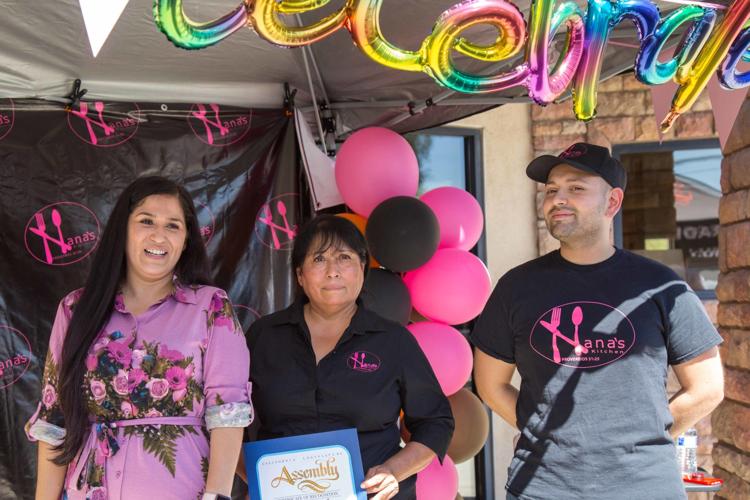 Nana's Kitchen's business hours are from 7 a.m. to 3 p.m. Monday through Saturday. But on Tuesday evenings from 7-8 p.m., a Bible study, open to interested individuals, is held there.