SALTON CITY — El Centro Sector Border Patrol agents working at the Highway 86 immigration checkpoint arrested a man suspected of smuggling narcotics Thursday, July 30, according to a recent press release.
The incident occurred at approximately 12:50 p.m., when a 25-year-old man driving a silver 2010 Chevrolet Malibu approached the checkpoint. A Border Patrol K-9 detection team alerted to the vehicle in the primary inspection lane. Agents directed the vehicle to enter the secondary inspection area for further investigation. 
While in secondary inspection, Border Patrol agents searched the rear area and the gas tank of vehicle. The search of the gas tank revealed several packages hidden inside. Agents tested a white crystal-like substance from inside the packages once they were removed from the gas tank. The substance tested positive for the characteristics of methamphetamine.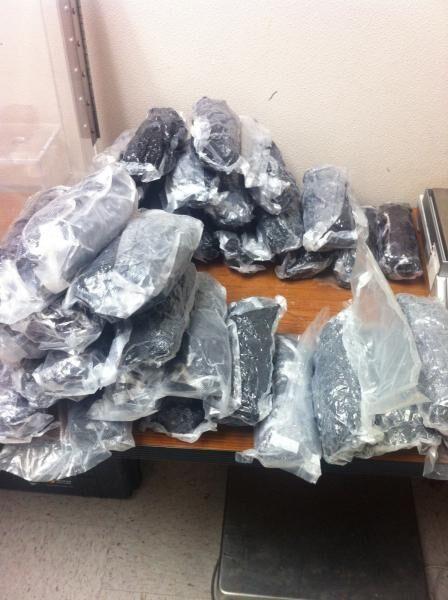 The total weight of the methamphetamine discovered was approximately 37.67 pounds with an estimated value of $87,758.
The man — a United States citizen — the narcotics, and vehicle were turned over to the Drug Enforcement Administration.