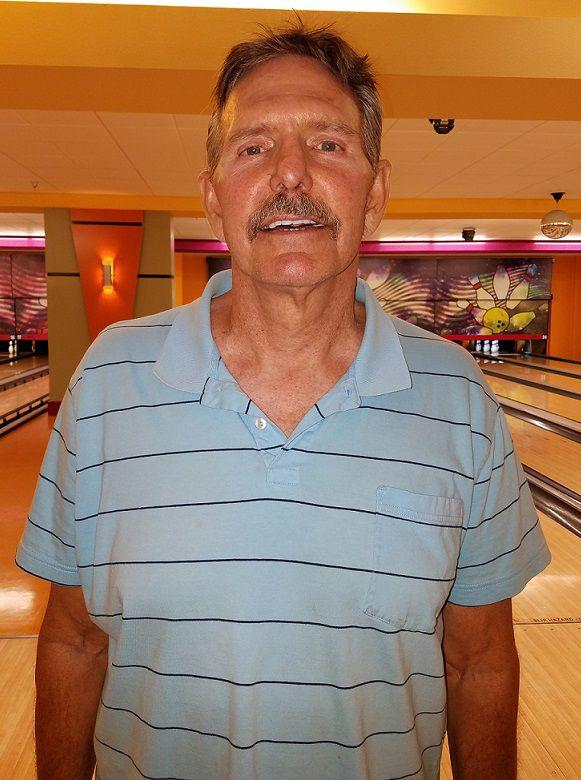 EL CENTRO — Showing amazing consistency, Glenn Svare rolled to his first Singles title this weekend in the annual Senior Bowling Tournament. The two-day event was conducted at the Strikezone bowling center in El Centro and sanctioned by the Imperial Valley USBC.
The handicapped-based tournament featured singles, doubles, team, and all events categories. A minimum age of 50 was the lone requirement for USBC members to compete.
Svare scored consecutive 257-point games and followed with a 246 for a 760-scratch series and a handicapped total of 799 to earn the victory in singles. His consistency continued to win the all-events title as well.
David Conley earned second with a 718 handicapped series (190-195-213 scratch games) and Gerald Bonneau was third with a 701 (192-195-254).
The tandem of Ramas Morrison and Jerry Ulibarri took the doubles competition. Morrison posted a 749 handicapped series (211-202-234 scratch), with Ulibarri chipping in a 674 series (224-150-234 scratch) to earn the victory.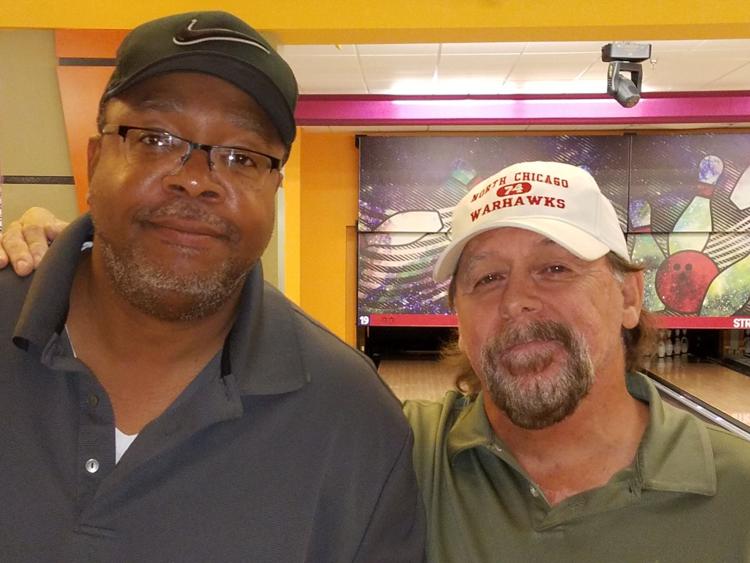 Danny Chin and Fred Curtis took second place honors. Curtis totaled a 711 handicapped series (229-211-208 scratch), while Chin had a 685 series (241-219-225).
Debi LeMert and Susie Ludlow took third in doubles, with LeMert rolling a 708 handicapped series (192-122-202) and Ludlow adding a 686 series (169-159-196).
In the Team competition, the Duggins Construction team of Johnny Dunning (208-255-245 for 780 handicapped series), Mike Trull (223-247-213 for 716), Johnny Urrutia (230-200-223 for 710), and Oscar Grijalva (185-246-201 for 659), totaling 2865 to earn the win.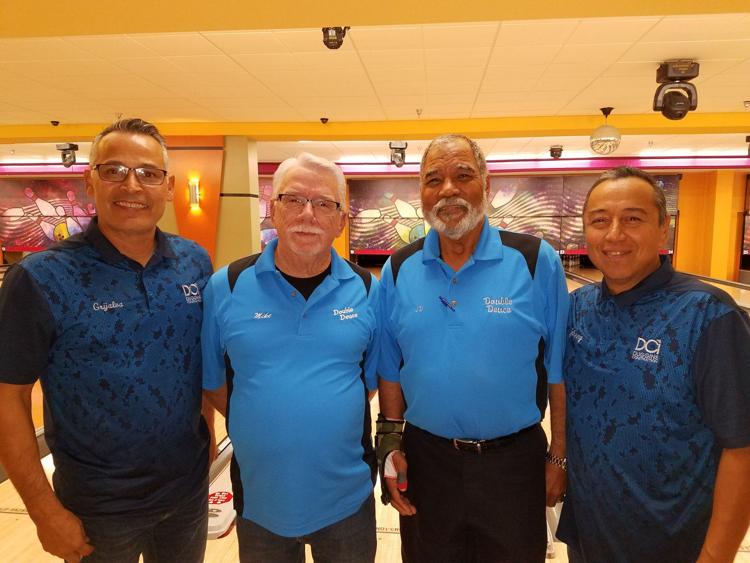 Rita Noden (151-201-162 for 742), Toni Stauf (136-156-156 totaling a handicap series of 634), Patsy Robinson (158-158-158 for 615) and Roy Robinson (212-137-178 for 737) took second with a handicapped team series of 2728.
Karen Love (125-146-154 for a 641 handicapped total), Patsy Robinson (178-169-172 for 660), Roy Robinson (159-161-161 for 691), and Dan Hilburn (187-162-193 for 662) took third with a combined 2654. They were the only team in the afternoon session to place in the top three.
In the all-events, Svare earned a narrow 9-pin victory over Eddie Neff. Scoring a 600 scratch in team, 617 in doubles, and his strong 760 in singles. Svare totaled 2094 handicap score. Neff's 518-430-462 and handicap total of 2085 earned a close second. Fred Curtis (631-648-572 scratch) and Rita Noden (514-449-393 scratch) shared third with 2040.