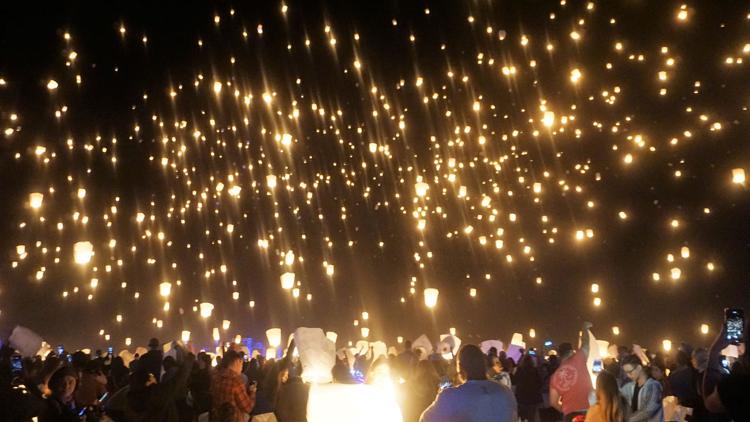 IMPERIAL — The Imperial Valley's Superstition Mountain was home to the annual Lights Music Festival Saturday, November 16, for a night that lit up the sky with over 8,000 flaming lanterns.
The festival is an experience where thousands of friends and families gather to listen to live music and enjoy food from local vendors. The sky was lit with paper lanterns in which guests could write personal wishes, dreams, and goals.
"I'm from Los Angeles and I travel to these events with my family so we can write messages to our loved ones who we have lost, as well as celebrate their lives," said attendee Jacob Thomas.
The festival started at 3 p.m. with live music, performances, and food. Once people arrived at Superstition Mountain, they were sent to the check in station where they received their lanterns. People wrote messages and their goals on the sides of the lanterns. One of these people was Michelle Martinez.
"This is the first time I have attended this event, and as a Brawley local, I can say it is a fun event to bring to the Imperial Valley," said Martinez. "It was also a fun way for me and my friends to set personal goals in a memorable way."
The headliner for the music festival, Harry Henderson, took the stage to kick off the lighting of the lanterns. In his music, he talked about life and being oneself before he lit a lantern to signal the start of the lighting ceremony.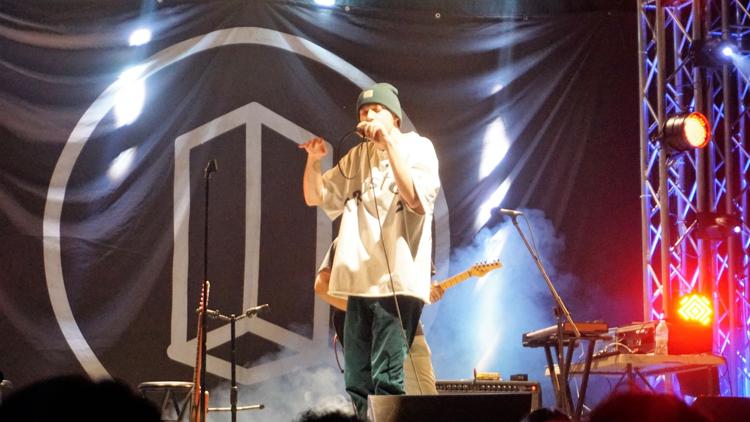 With a single lantern drifting into the sky, others lit their own with provided tiki torches. Soon enough, the sky filled with flame-lit lanterns that drifted high into the sky, sending everyone's messages to the heavens.
"These experiences mean a lot to me because I am able to create a symbolic way to recognize my accomplishments," said attendee Austin Smith.