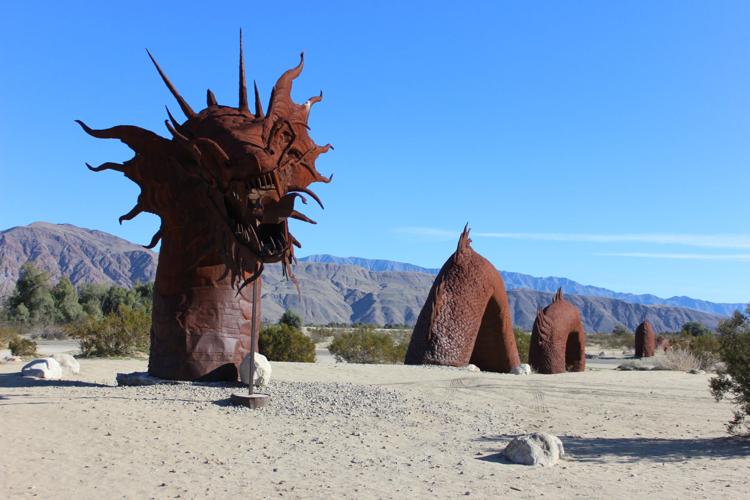 Borrego Springs — The Anza-Borrego State Park is home to many desert plants and animals — and more than 100 giant metal sculptures. "Accidental artist" Ricardo Breceda created 130 pieces of art, viewed by travelers from all over the country and the world.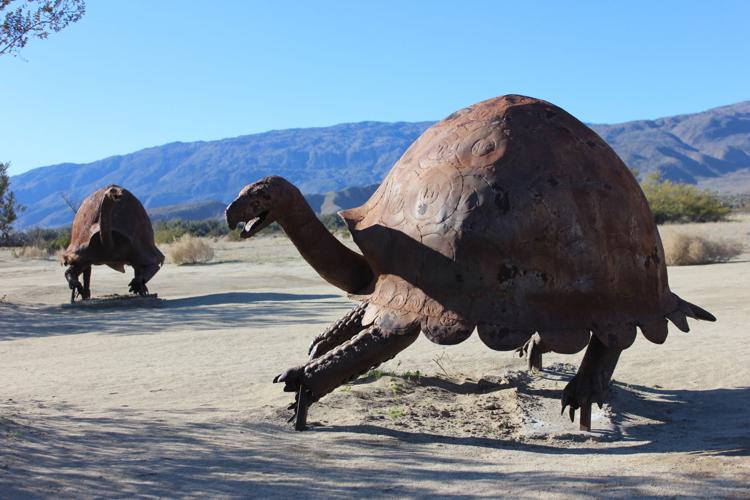 Breceda was born in Durango, Mexico and has lived in California for more than 25 years. He told his story and how he became known as the accidental artist.
Breceda was working in construction when he had an accident that left him unable to do most work. He began selling exotic boots, one of the few jobs he was still able to do. During his boot selling days, he traded a pair of boots for a welder when he started "playing" with it in his free time, according to Diana Lindsay of DesertUSA.
His 7-year-old daughter had a giant request for her dad and his newfound hobby — a life-sized dinosaur. Unable to deny his daughter's request, Breceda found himself welding giant pieces of metal to satisfy her desires.
Lindsay said after discovering his talent, he began creating other giant sculptures inspired by animals that roamed the desert long, long ago. When he began sculpting, he modeled animals from the Plio-pleistocene age. His sculptures were later inspired by local history, and then his own fantasies.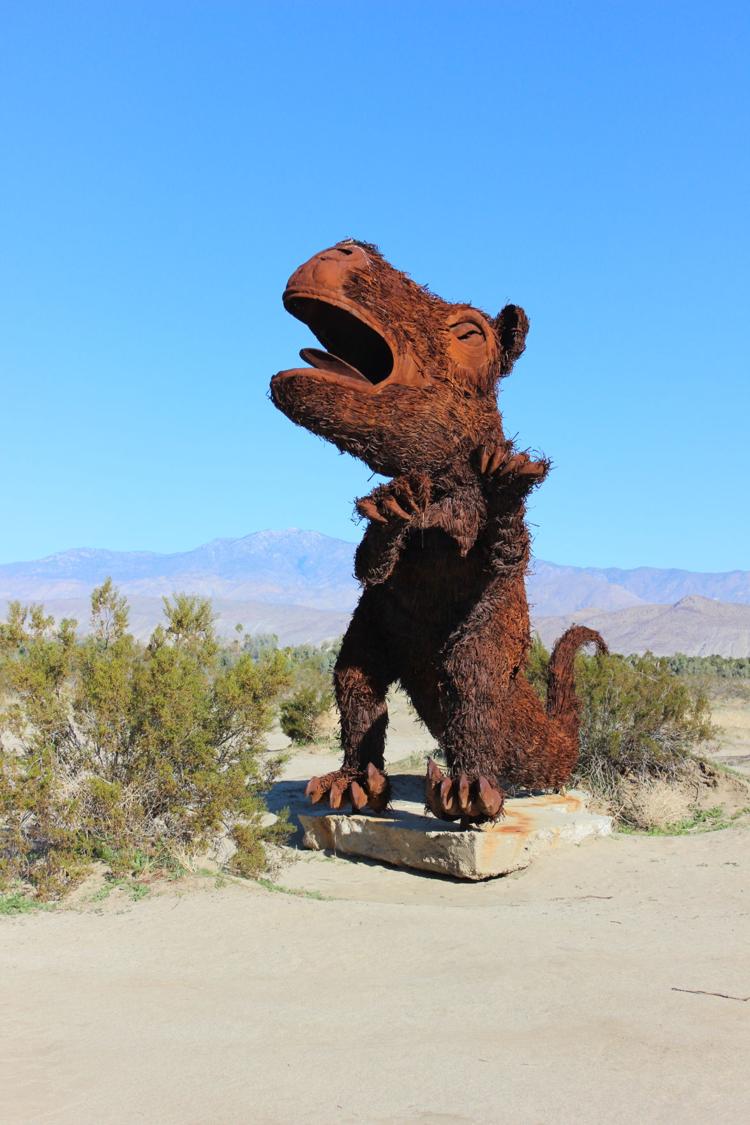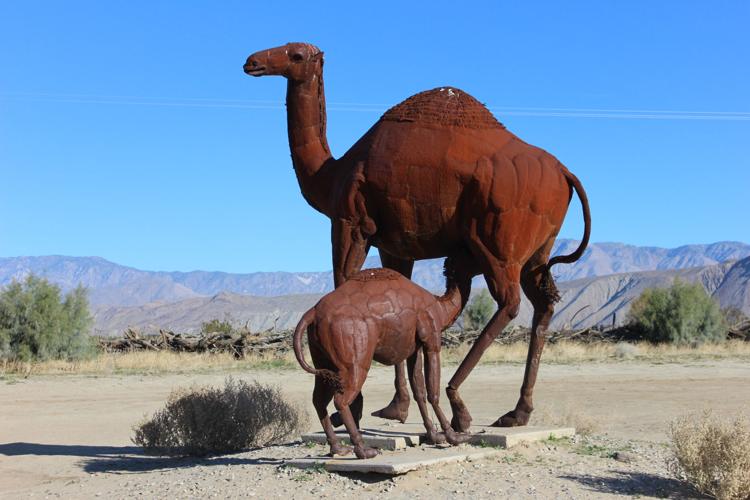 Among his creations, are a 350-foot-long serpent with the tail of a rattlesnake and the head of a dragon, a sky art sculpture of the Spanish explorer Juan Bautista de Anza, different mammals, and a life sized Willys Jeep CJ-3A with a driver and passenger.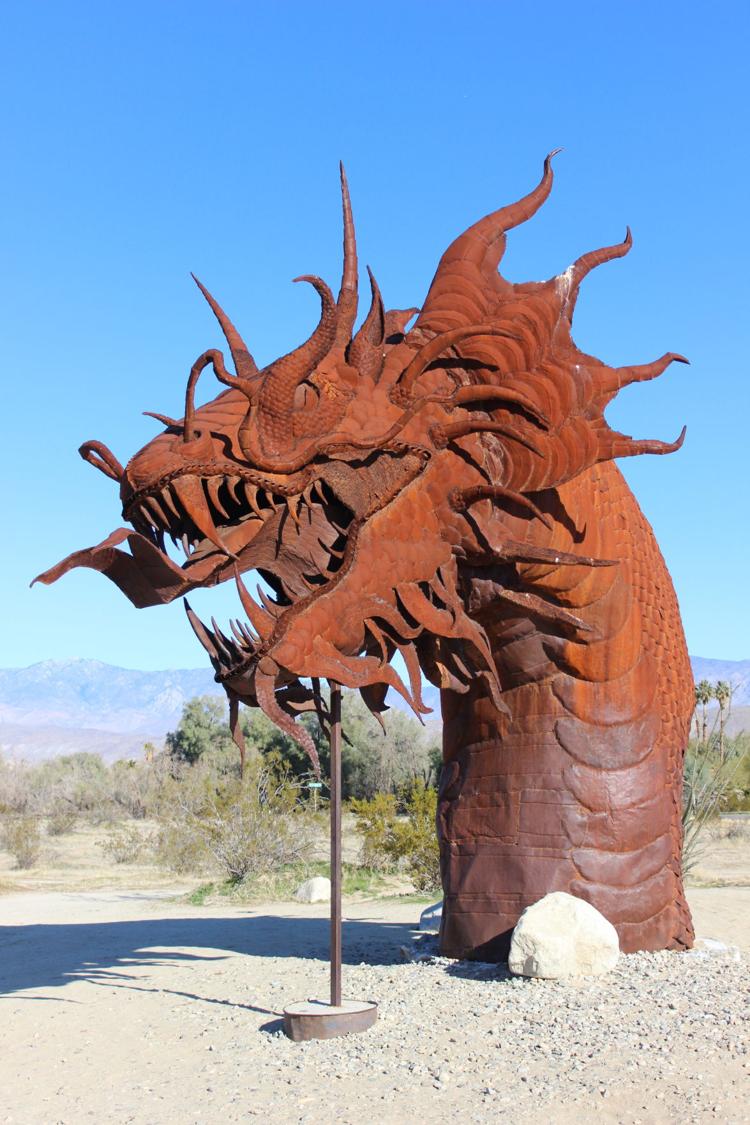 It took him more than 20 years to create the 130 metal sculptures that decorate the Borrego desert, according to Lindsay.
"Ricardo's a sorcerer, a magician who vivifies sheet metal. People are awestruck by the beauty and scale of his work, and the way his animals seem so real, the way he fashions sheet metal into muscle and bone, the way he captures motion," said Gordon Lee Johnson after seeing the sculptures in Borrego Springs.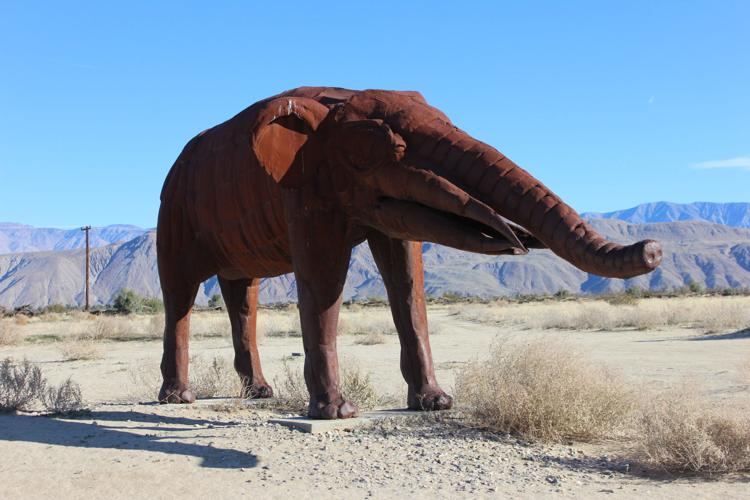 While his collection in Borrego Springs is his largest, it isn't the only place to find his artwork. Those wishing to view his collection in Borrego Springs can pick up maps at the Borrego Springs Chamber of Commerce. However, private viewings can be scheduled on Breceda's website, where viewers can meet the accidental artist.
Visual galleries can be viewed and private viewings can be scheduled at http://ricardobreceda.com/.