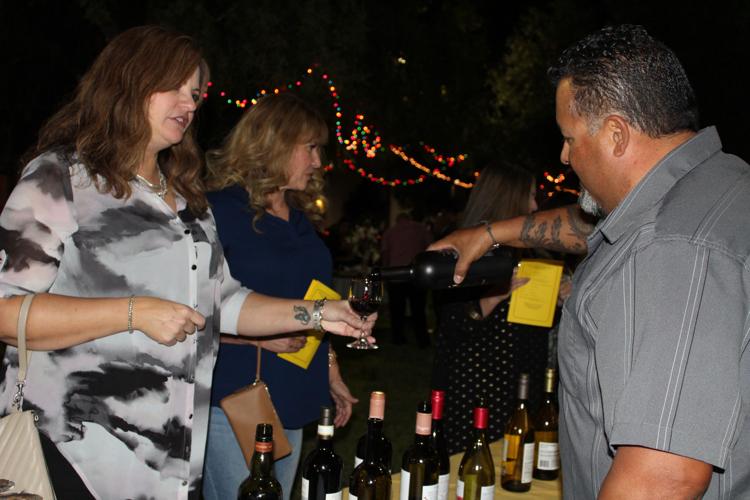 EL CENTRO — The weather was perfectly pleasant as friends gathered Thursday evening, October 24, at St. Peter and Paul Episcopal Church in El Centro for the 60th annual Palate and Palette wine and art event.
Guests were able to enjoy works of the Valley's local artists and a selection of local wines. For the second year, there was also local beers available to sample. Some even consider the event the kick-off of the social season.
There were 76 pieces of art on display from all over the Imperial Valley; photography, watercolor, pencil, and other mediums. Artists were able to sell their work and attendees voted for the best of each category. Winners received a small check.
Frances Rice, chair of the event, said that it is one of the few places in the Valley artists have to shown off their work. Rice added that after 12 years, the event has plenty of memories for her and that the effort is worthwhile.
"It is a rewarding chairmanship," said Rice, "because people really enjoy the evening. It makes it all worth it."
Charlotte Donahue was one of the artists who had her work featured this year. Donahue had work displayed in the church last year and even won for best in watercolor painting.
"It's a fun thing to do. The weather nice this time of year," said Donahue. "It's nice that the church does this."
Iran Martinez said this is an event he has made a tradition for the past five years. He sees it as an opportunity to meet up with friends both new and old while having a good time.
"It's always fun to network, meet new people, and in a small Valley, it's always important to be involved and help each other however we can," said Martinez.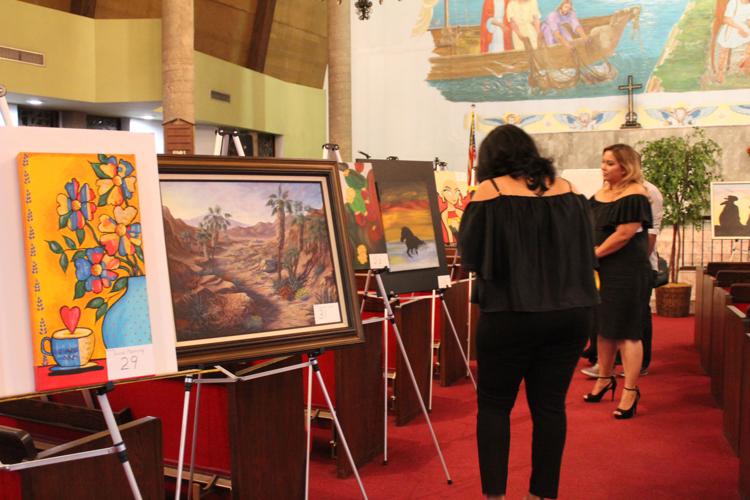 "We enjoy the event, there are a lot of people here that we only get to see here at the event," said Geneva Davidson.
Palate and Palette got its start in the backyard of one of the members of the church. It eventually was moved to the yard of St. Peter and Paul and has been held there ever since. 
Many attend the event to mingle and meet old friends.  Some say the event is the only time of the year they will see some of their friends.
All proceeds raised go toward charities in the community's outreach program.