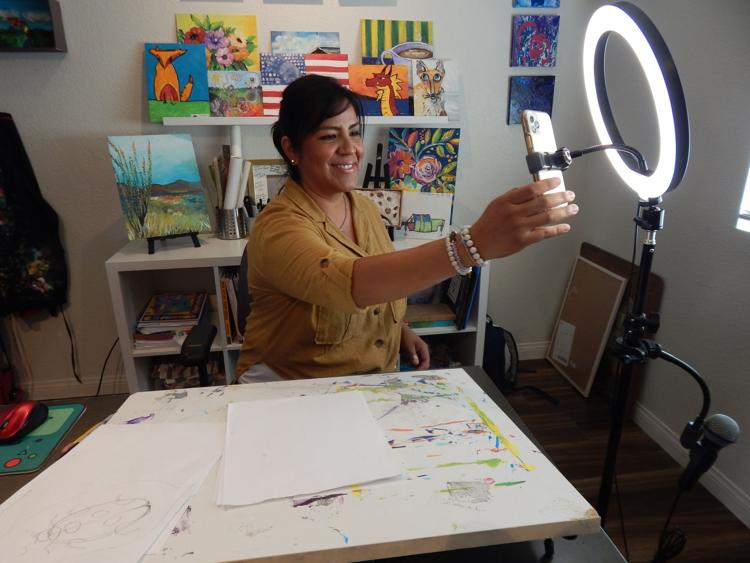 EL CENTRO — A small blonde art student gently pushed her paint brush across a blank, white section of her sheet of paper bringing a light blue sky into existence with small, pointed strokes.
"I like farms (because) my friends live in the country," said 8-year-old Lyric Creiglow, adding more blue to the sky next to her drawing of a farmhouse, complete with two small pigs in a pen.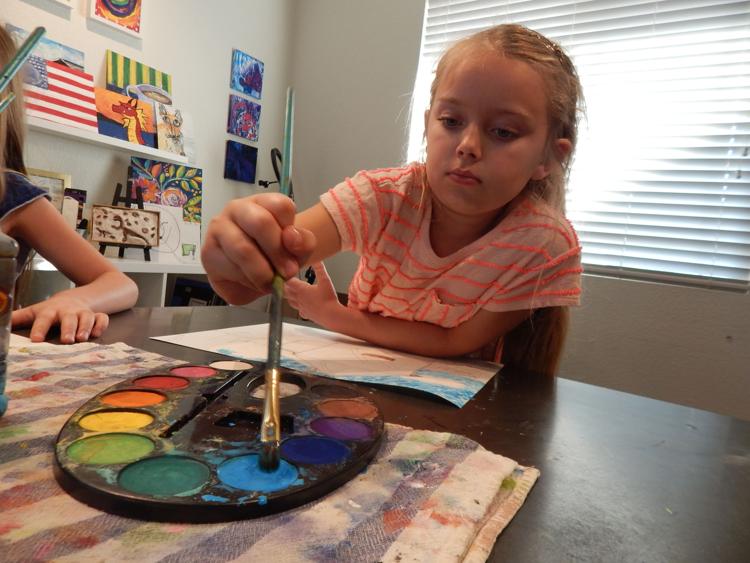 Local private art teacher Mercy Aldrete gave an online class at her home studio in El Centro Wednesday, June 3.
Art for Kids with Mercy Aldrete is Aldrete's small, home-based studio to design and explore a multitude of artistic mediums such as panting techniques, design, drawing, paper collages, crafts, mixed mediums, art history, and more, according to her private Facebook group.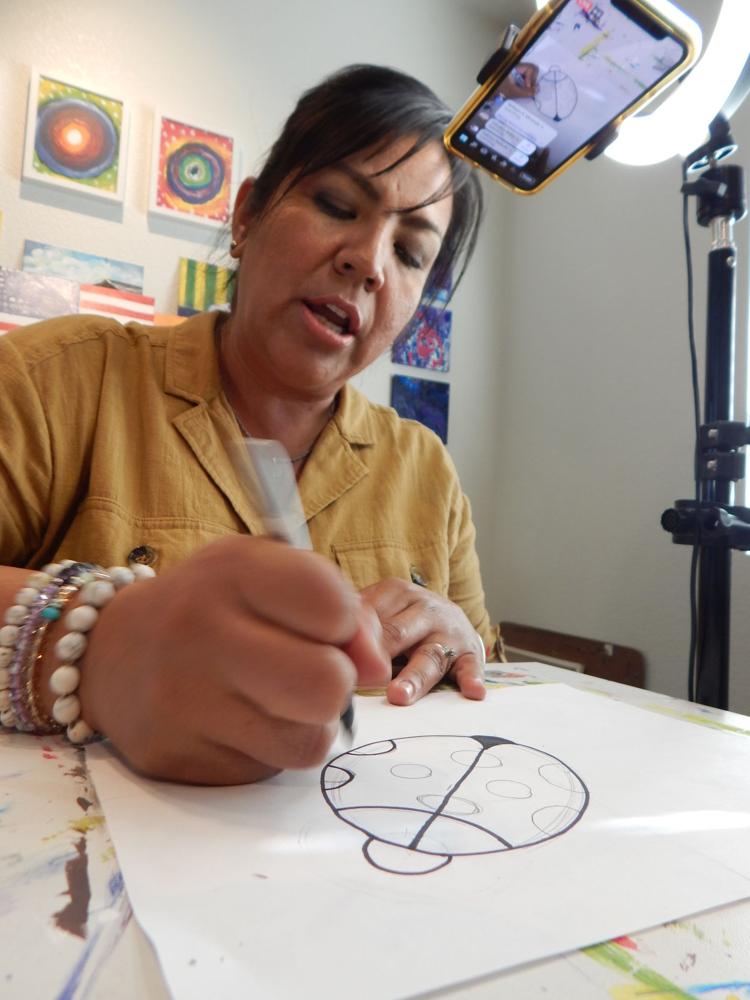 Aldrete began teaching her art classes online via Zoom and Facebook Live for children, teens, and adults for a nominal fee.
Aldrete, who has studied art for decades and began giving art lessons locally for the Imperial Valley Home School Academy for the last 5 years, said the Art for Kids group was born out of a way to keep her own children busy with something to do during the summer months.
"They said, 'Mom, we're so bored. We need to do something.' So, I was like, 'Why don't we sit down at the table and do art,'" Aldrete said.
Soon after Aldrete's close friend, Janeen Chell of El Centro, had her children join in.
"They were super happy making a mess," Aldrete said, "and I actually showed them with actual paints how to make a mess on a canvas. I remember (Janeen) told me, 'I want them to do some art that is meaningful and useful,'" she said.
Their sons told their friends and soon two more families were added to the private, fun-time art lessons. From there the private art classes continued with family and friends for the last three years.
"They get to hang out every single time we get together," Aldrete said.
As Aldrete began teaching art for the Imperial Valley Homeschool Academy, word got out and more people were asking her to teach their children art during the summer.
Now, Aldrete has transitioned from having in-person lessons to online art classes via Zoom and mini-drawing sessions on Facebook Live.
"It's fun because she just covers the spectrum of all kinds of art," Chell said. "It's calm and there's no stress so they're just filing away all these (artistic) principles."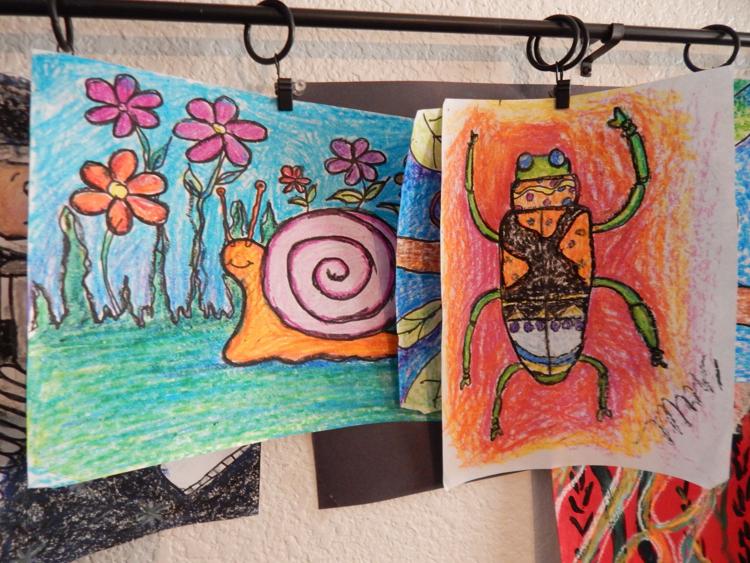 "They have something to do, it's educational, it's entertaining, and they get to socialize whereas right now not much of that is happening," said Ashleigh Creiglow, a friend of Aldrete's and resident of Imperial.
"They kind of turn into zombies if they don't have anything that's challenging their minds," she said of children during the summertime. "They get stuck in a rut and they're kind of grouchy and they need a variety of activities and things to keep their minds motivated to learn."
Creiglow said she likes that the kids can invite their friends to Mercy's class, adding that it's nice for the kids to be able to interact, even if only through Zoom, while schools are out for the summer.
"It's a little break in kind of a monotonous schedule. It changes the pace of the day and gives them something to get excited about," she said.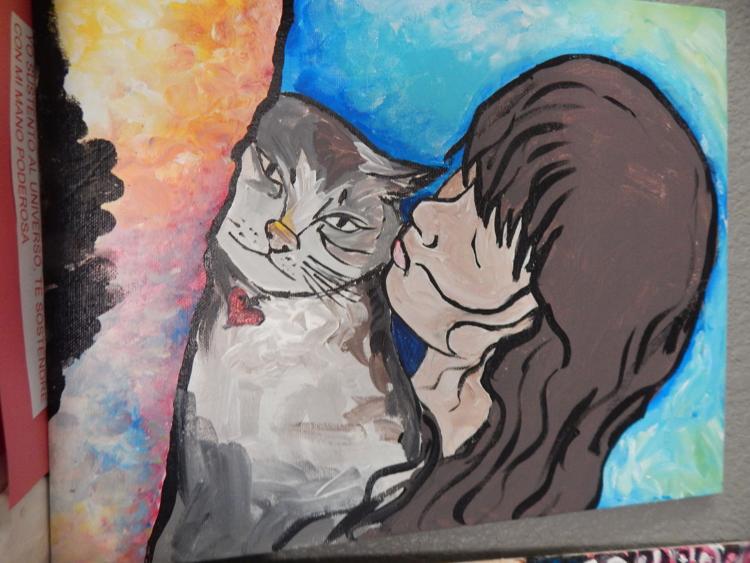 Though Aldrete started these classes for locals, Aldrete has been able to reach students via Zoom and Facebook in Mexicali, Yuma, Texas, Florida, and some as far as Italy and Israel.
"Like I said, they can learn this, or draw this, or color this from a coloring book but the fact is they're using their imagination," Aldrete said. "Like right now, there is this mother that is sending me pictures of her daughter watching the video on TV and sending me the pictures (she drew)."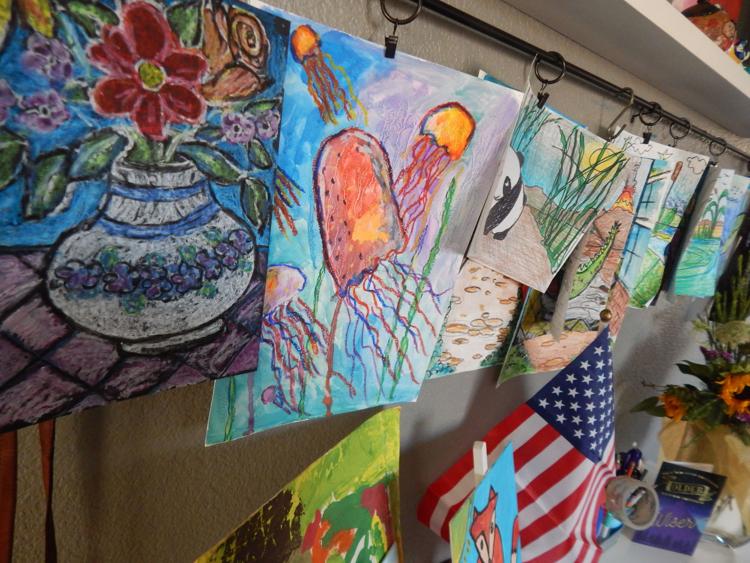 "It just makes me feel happy," she said. "It just makes me happy that they are doing something else than just watching TV."
Aldrete said there will be a free, special art lesson on Facebook Live Saturday, July 4, at 10:30 a.m. in honor of Independence Day.
For more information on Art for Kids summer sessions on Zoom, the free mini-drawing sessions on Facebook Live, or the Fourth of July special session, contact Mercy Aldrete at (928) 336-3247.
Aldrete's public Art for Kids Facebook group can be found at facebook.com/Art-for-Kids-with-Mercy-Aldrete-107436747700855/