BRAWLEY — In 1899, the newsboys of New York City went on a citywide strike protesting an increase in prices. In 2019, North County Coalition for the Arts is telling their story. Disney's "Newsies" introduces the character Jack Kelley — the leader of the budding Newsies union — and his trusted comrades, an unexpected love interest, and the powerful men out to silence him. The high energy choreography and vocal harmonies will stir spirits and get toes tapping.
With a cast of nearly 50, this musical includes actors from Brawley, Imperial, El Centro, Holtville, and Calipatria, plus a live orchestra of seasoned, local musicians. This production is led by George Scott, an Imperial High School teacher and experienced musician, director, and actor.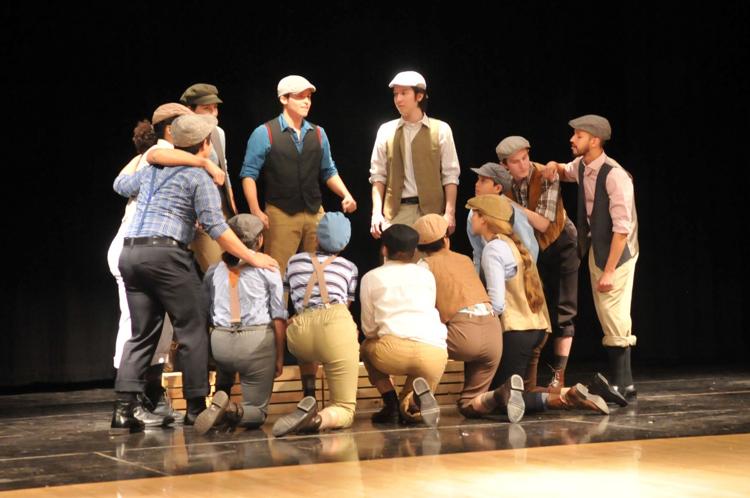 "'Newsies' has it all: comedy, drama, romance, a great score by Alan Menken and energy like no other show the Valley has seen," Scott says. "I couldn't be prouder of the tremendously talented people that are involved in this production, and I know audience members are going to love this show just as much as we do."
Theater-goers will recognize several returning actors and be introduced to a large handful of NoCCA newcomers. Lead roles are played by Chase Seals, Analia Sotelo, Luke Hamby, DeAnn Hilfiker, Austin Seals, and Ayden Verdugo.
NoCCA's production of Disney's "Newsies" opens at 7 p.m. May 17, with other shows at 7 p.m. May 18 and 2 p.m. May 19. All performances will be at Palmer Performing Arts Center in Brawley. Ticket prices are $20 and $30, and tickets can be purchased from cast members, at the Brawley Chamber of Commerce, online at https://www.northcountycoalitionforthearts.org/ and at the door. For more information, send an email to nocca97@yahoo.com.