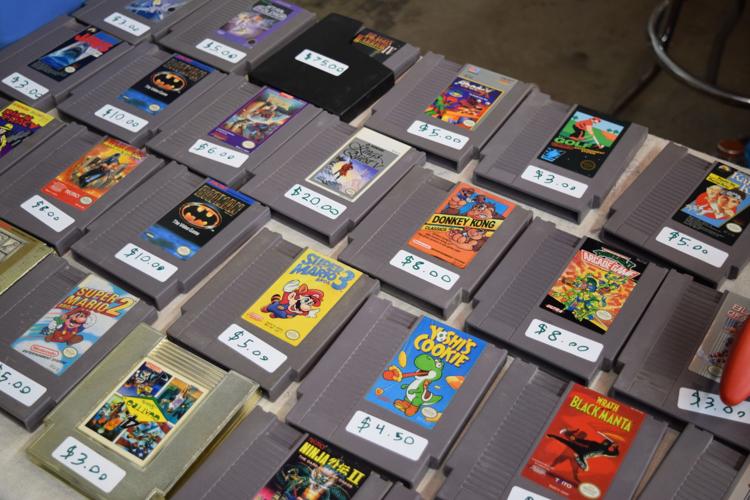 IMPERIAL — It's not unusual these days to see adults buying toys. But when it comes to the playthings of yesteryear, collectors show up. On Saturday, August 3, Odds & Ends held the second ever Collectible + Vintage Toy Show.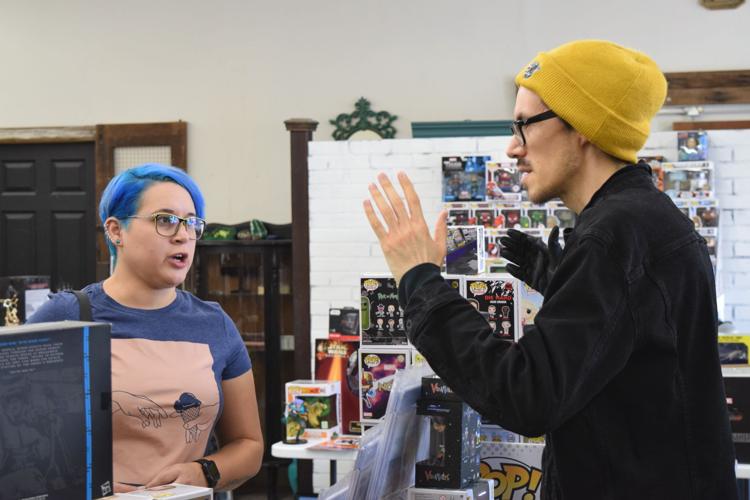 Organized by Imperial resident Jose Gonzalez and Odds & Ends owner Kayla Dotson, the event offered the opportunity for the community to come together and shop for toys and collectible items. Vintage Star Wars action figures, G.I. Joes, comic books, old Nintendo video games, and the highly popular Funko pop figures were among the items local vendors offered.
According to Gonzalez, the first toy show was on short notice. Saturday's show, however, was promoted by Odds & Ends two weeks in advance. From noon to 4 p.m., locals looked around to see what kind of items they could add to their collections.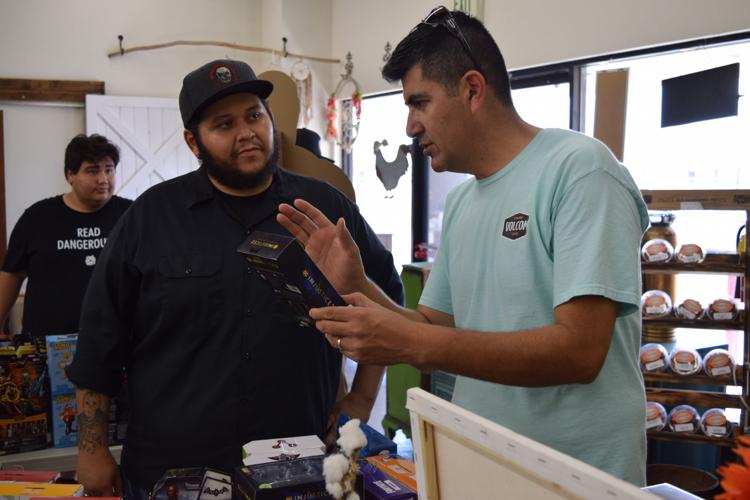 For some, older toys trigger childhood memories. For others, certain collectibles may be the one item they have been looking for for years.
"Instead of looking for it [online], you come out here, and they might have something you were thinking about, you'll see it and realize, 'Hey, I want that,'" said Gonzalez.
Ultimately, the goal was to do something for the public once a month before farmers market season begins again and to present a platform for people to meet others who share similar passions and interests.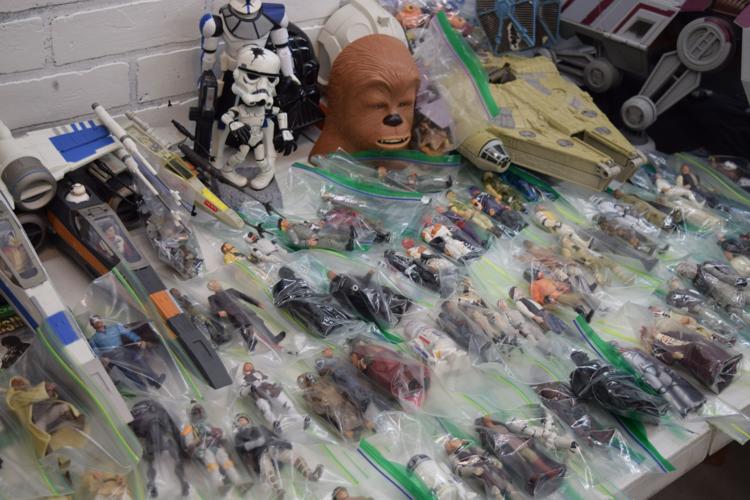 "We enjoy doing events for the community and we haven't done one in a while, so we decided to try it out," said Judy Dotson, mother of Odds & Ends owner Kayla Dotson.
For more information on the next toy show, call Odds & Ends at (760) 675-5845.