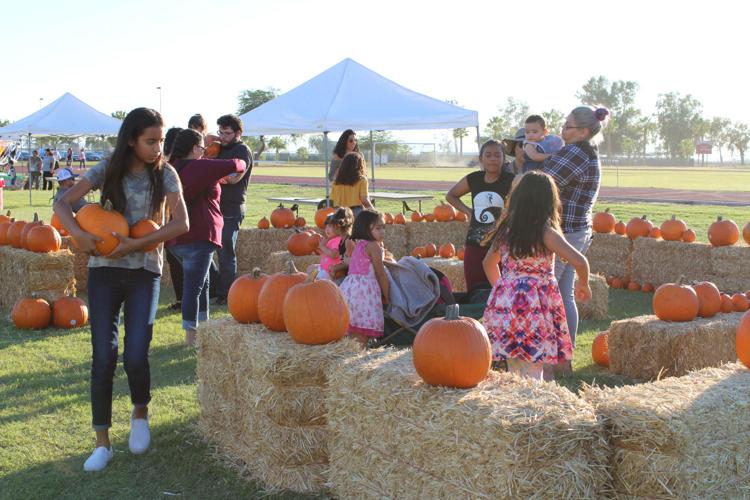 IMPERIAL - Families made their way to Imperial Valley College Friday in search of the perfect pumpkin for Halloween during the 12th annual IVC Agricultural Club pumpkin patch.
The pumpkin patch is an annual event that supports the IVC Ag program, a growing major at the college. The patch had pumpkins for sale, booths with Halloween games and other activities, pumpkin carving, hayrides, and pumpkin launching.  
Professor and club coordinator Michael Kanyi said the event is meant to promote the Ag program and also give back to the community.
"This is a way for the community to come and mingle and have fun in a small way," said Kanyi.
"I've never been to one and the girls wanted to come," said parent Adrian Sanga. "We thought it would be a festive thing to do and to just enjoy the day."
Another parent, Ana Lopez, said she had been looking for something fun for her and her daughter to do when she heard about the event. "I just wanted to bring my daughter and have some fun," said Lopez.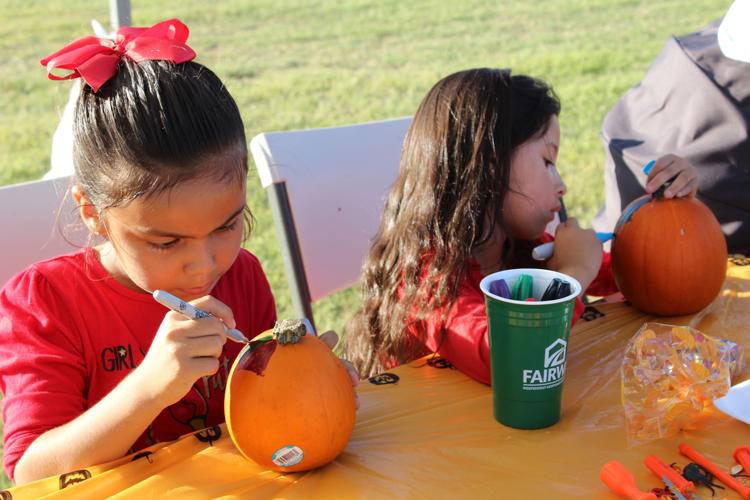 The Ag Club trebuchet, or pumpkin launcher, was flinging pumpkins out into the blue yonder, and attendees laughed and gasped as the gourds came back to earth with a splat. The machine has been a favorite part of the pumpkin patch for years.
"It was fun," said Alonzo Mendoza from El Centro after he launched a pumpkin with the trebuchet. "I kinda scraped myself, but it was fun."
Also present at the pumpkin patch were three other IVC clubs along with members of the agriculture industry. The IVC Political, Social, and Chemistry Clubs all had booths at the pumpkin patch for attendees to enjoy.
Kanyi said the Ag program has boasted a growth in interest in the major in the past two years since he began teaching. All of his classes are full with close to 100 students overall in the program, the professor said.
All proceeds earned at the event will go towards the IVC Ag program and club, according to Kanyi.