BRAWLEY — Laughs, whistles, and groans came from both clean and not so clean jokes alike as the last 12-standing comedians for the WasUpWU Comedy Can You Do Stand Up Open Mic VII Competition filled a sold-out crowd of about 250 people inside Hidalgo Hall, June 24, in Brawley.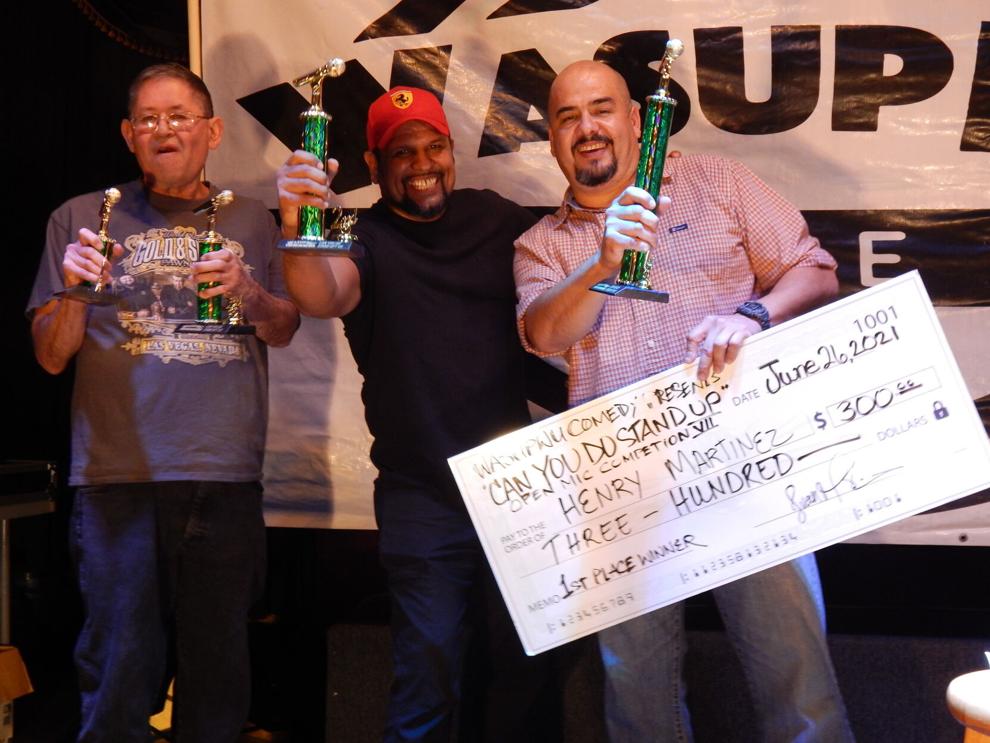 A handful of football-like audibles marked the seventh installment of WasUpWU Comedy's event as the 15-slated comedians whittled down to a dozen for a variety of reasons. Even so, eruptions of laughter, many raucous cheers, and a few winces emanated from the crowd as the comedy competitors performed, all vying for a top four spot complete with golden microphone trophies and cash prizes.
While the only comic on the card who has not yet performed for a local Valley crowd could not go on-stage due to an illness, the night was still full of firsts, as four first-time judges scored the comics in Hidalgo's first indoor event held since March 2020, said WasUPWU CEO, owner, and event promoter Juan Molina.
"This is the first event this year that Hidalgo is doing to open up the doors," he said, "so hopefully this can be a good support for them."
The WasUpWU competition also doled out a fourth place for the first time in its events' history, Molina said, with the winners taking home $300 for first place, $200 for second place, $100 for third place, and $50 for fourth place.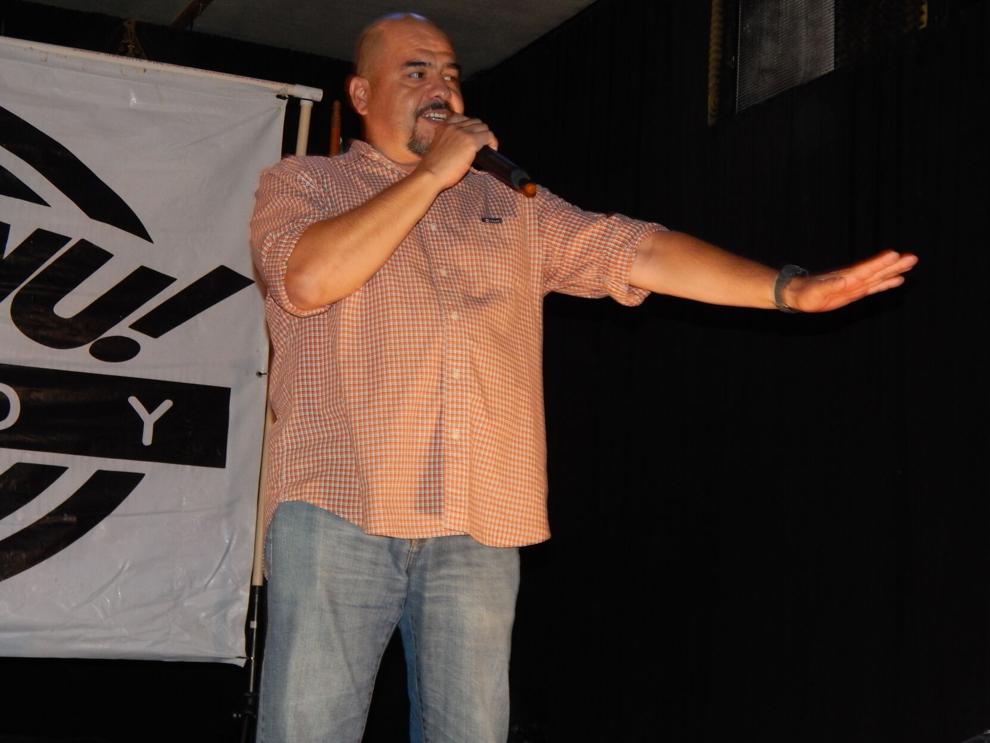 Brawley comedian Henry Martinez walked away as the first-place winner — the first time Martinez has won top spot in WasUpWU events — while seasoned veteran Gerardo Venegas of Heber and Mexicali TV fame took second. Last-minute addition Hector "Hek Dogg" Castaneda of El Centro took third, and Calexico's Ruben Castaneda (no relation) placed for the first time in fourth place, according to the final scoring tally sheet.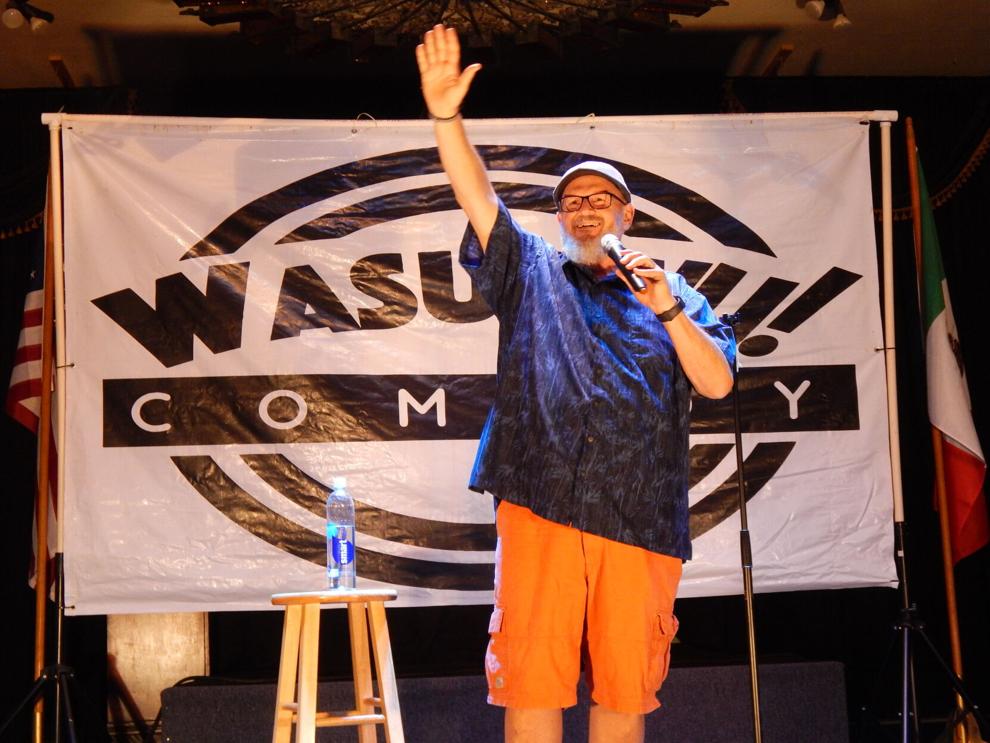 A three-person Mexican Grito Contest was also held during the event.
In addition to the four Valley cities and towns being represented by the winners, participating comedians were also from Imperial and Westmorland, Molina said. Two of the 12 were also female, he noted, while the final closer comedian was not part of the competition.
"Being sold out just kind of tells you that the community is ready to put the pandemic behind us," said Esther Sanchez-Banda, Hidalgo Society Inc. president. "As far as the positive (of reopening), it comes with the support of the community."
Sanchez-Banda said the Hidalgo Society was excited to have their doors reopened as of June 15 for community events and family rentals — such as weddings, quinceñeras and the like — with many calls for bookings already coming in.
"We're just excited that people will see this as a positive event and are not being fearful," she said.
"In a sense we still have to be careful with the pandemic," she said, "but ... some people are so blinded by what the news dictates. We have a life to live, and we need to move forward and get things going."
"Times like this in our community are memories that will last a lifetime," she said. "We still need to be cautious but it's okay to do something like this so people have something to do."
Though Molina said, "not just anybody can be a judge" as most judges were paid sponsors, four of the judges were first timers, including the last minute replacement judge who represented (non-event sponsor) The Desert Review.
The first-time judges agreed with the Hidalgo president, saying that the crowd was great, the atmosphere was fun, and despite all the audibles, the event "came together perfectly" in the end.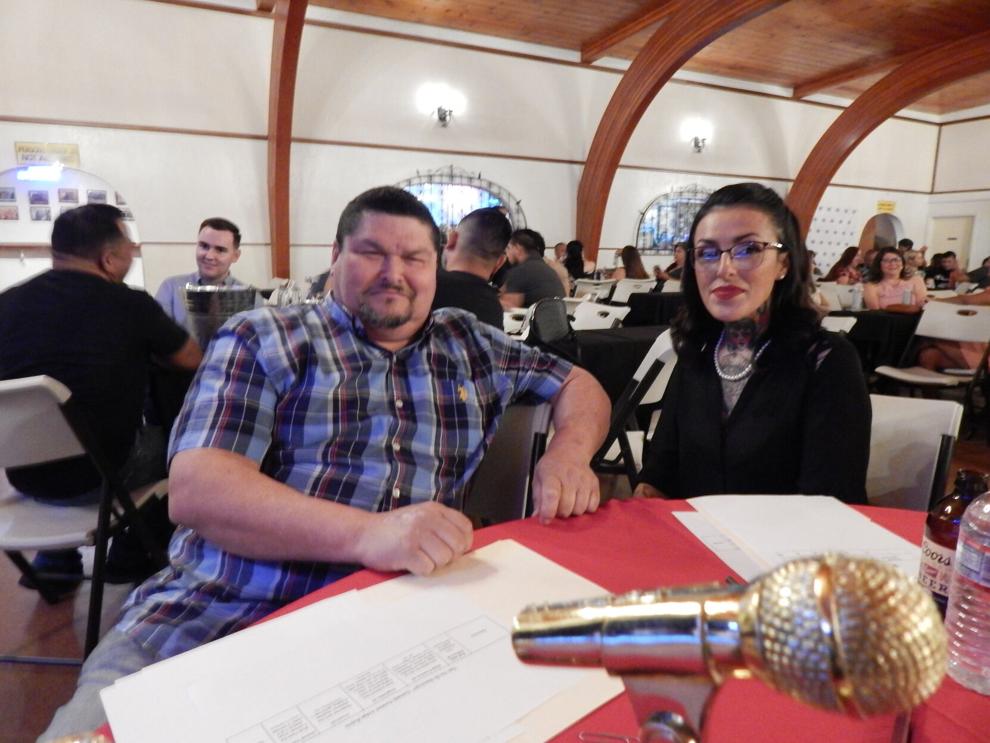 "It was a great show," said Antonio Camacho, first-time judge and former location host with family-owned La Fonda Restaurant in El Centro. "I was happy to be a part of it this time around."
"(The people reacted) appropriately," he said. "You had your good comics and bad comics, so you heard the silence, and the laughter."
"Knowing what it takes to be on stage, it's satisfying, and it was good to be part of the judging," the La Gente Car Club President said. "When all the judges' minds meet, and the outcome is the same, it's good. In my opinion, the judges all came together, and the right outcome prevailed."
Fellow first-time judge, Jacqueline Riddell of Calipatria-based nonprofit Best STEP Forward, agreed.
"I think these moments are more appreciated because we're here for laughs, to spread cheer and happiness," she said. "I think it's safe to say that the pandemic affected everybody, some of us a little bit harder than others, but for sure today was definitely a primary example of COVID being behind us."
"Even in the negative parts of it (people were able to) find some kind of humor in it all, so I think it was just very positive all around," she said. "It was a lot of fun, I had a good time doing it, surrounded by good, fun people and influencers from Imperial County."
"I'd like to say that this was the first of very many," Riddell said. "Let's keep it going. Life after COVID is awesome," she said.
To inquire about booking Hidalgo Hall for your event, call 760-925-6070 and leave a message.
To catch future WasUpWU events, visit and follow their Facebook page at WasUpWU Productions.