BRAWLEY — North County Coalition for the Arts (NoCCA) was back in action Saturday, November 19, at the Stockmen's Club with A Night "Off" Broadway featuring Valley artists singing top musical selections.
Everyone had the opportunity to view artworks of local artists who donated watercolors, charcoal, and oil artwork for the silent auction. The auction raised funds for valleywide high school senior scholarships who are pursuing higher education in the studies of performing and visual arts. 
Brawley Mayor Sam Couchman served as an Emcee, Patty Saracco Lang accompanied the singers on piano, and NoCCA manager Alanna Kruger produced.  
"This is our first event post-pandemic," Kruger explained. "It's a dinner show and we are having Broadway performances after dinner. The silent art auction's proceeds are going to NoCCA, the North County Coalition for the Arts, a non-profit organization with the arts council for Imperial County."
Kruger explained that representatives of the coalition work with high schools around the Valley since its founding in 1997.
"We give scholarships to high school students," said Kruger. "During the pandemic, we did the Artist's Aid Grant that gave money to local artists. We also sponsored the Brawley mural on Main Street and we help with the arts however we can."
Eleven musical numbers were performed by nine singers, including Betsy Lane and Trina Hamby singing Sisters (White Christmas), and Imperial brothers Austin and Chase Seals performing We Can Do It (The Producers).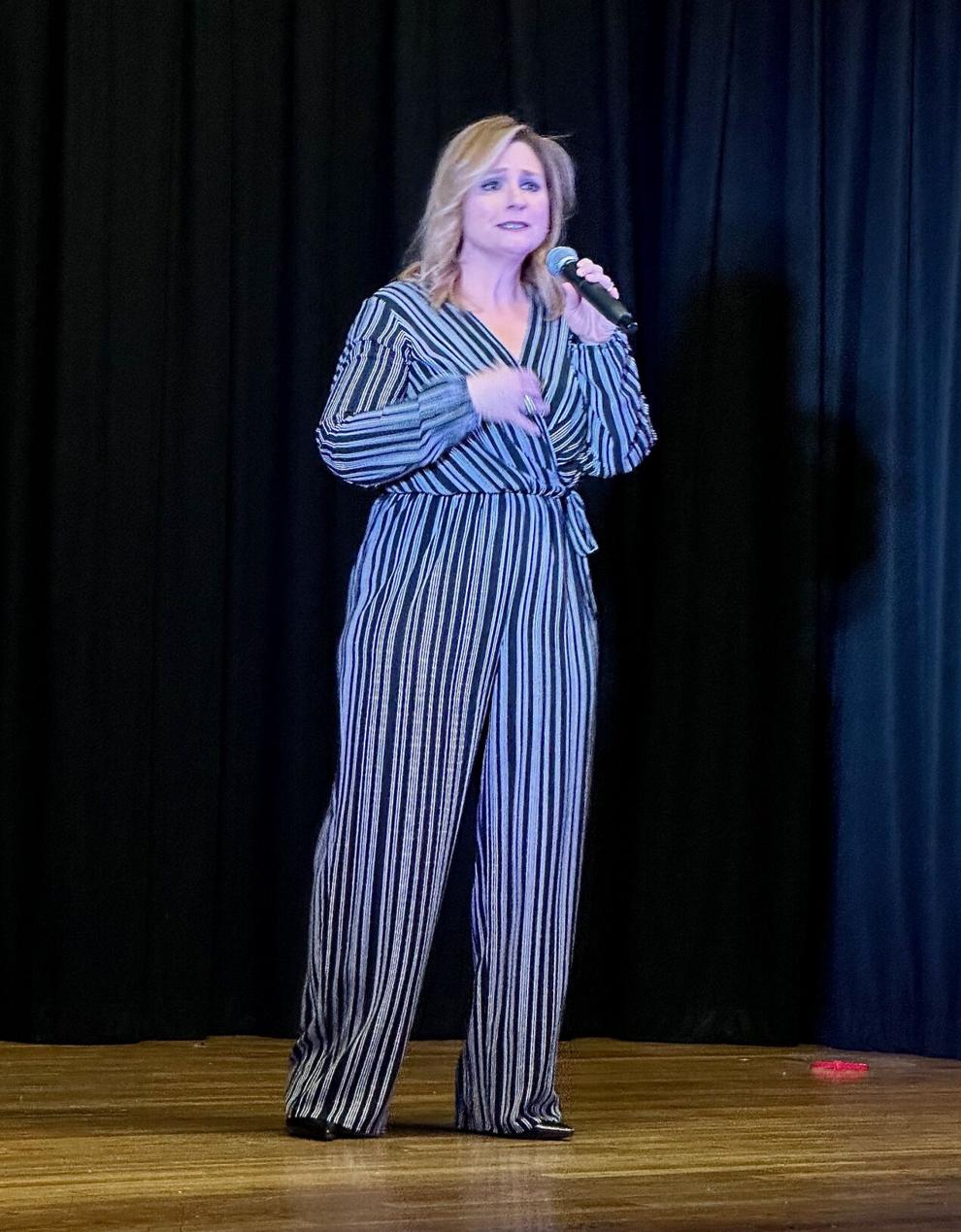 Other notable numbers were George Scott singing "Where is the Life that Late I Led" (Kiss Me Kate), Jodi Rollins and Charlene Ruiz singing "For Good" (Wicked), and Bonnie Munguia being a "Cockeyed Optimist" from South Pacific.
For high school seniors interested in receiving a NoCCA scholarship, Kruger explained the requirements. 
"The students would need to have at least a 3.0 GPA score," Kruger said. "Also two letters of recommendation from school professors, a high school transcript, a letter explaining goals the scholarship, and printed copies of artworks done by the student if submitting a physical application."