IMPERIAL VALLEY — Once again the Imperial Valley Master Chorale sets its sights on singing in holiday cheer with a collection of Christmas-themed songs, including traditional sing-along carols and select movements of George Frideric Handel's Messiah, with the iconic Hallelujah Chorus as the culmination of the concert.
Yet some may not know that one of Brawley's own, Esther Renee Rayo, BUHS class of 2006, is at the heart of what makes the Master Chorale's concert a feast for the ears.
The Brawley native is a full lyric soprano whose experience spans across many genres including opera, baroque music, oratorio, and art song, according to her artist biography.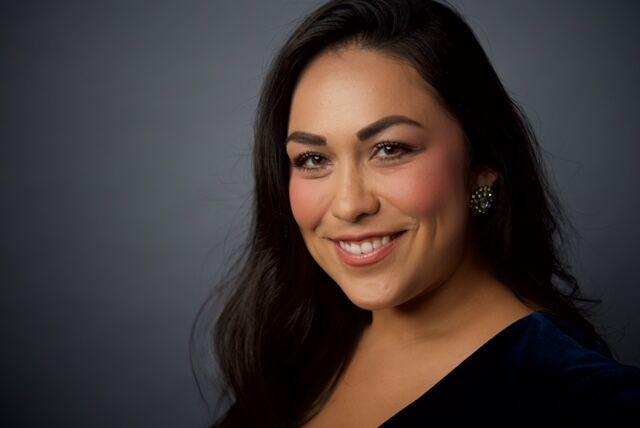 Earning two college degrees in vocal performance — Bachelor's from San Francisco Bay Area school Sonoma State University and a Master's from Chicago's DePaul University, respectively — Rayo has also been the recipient of multiple merit-based awards and scholarships, including honors from the Jarvis Conservatory, Redwood Empire Chapter NATS (National Association of Teachers of Singing) Vocal Competition, San Francisco Bay Area Chapters NATS Vocal Competition, Easy Bay Opera League Vocal Competition, DePaul University Kleinman Vocal Competition, San Miguel Institute of Bel Canto summer program scholarship recipient, and Angeli scholarship recipient of the Musica nelle Marche summer program in Italy.
"Definitely all of the stuff I did in Brawley sort of prepared me for all that I guess," Rayo said in an interview. "Most of my memories in life involve music and/or singing."
Rayo started singing at a young age in the Sacred Heart Church Children's Chorus in Brawley, where she was so young that she started singing in the choir even before she could read music, she said.
As she grew older, Rayo started singing with the North County Coalition for the Arts (NOCCA) where she performed in a lot of community-based music theater and other chorus-related performances.
While at BUHS, Rayo's extracurricular activities were more diversely focused on activities like tennis, Service Club, Yearbook staff, and water girl for BUHS volleyball teams, yet in college, Rayo said majoring in vocal performance became inevitable for her.
"I just knew I always wanted to do music and do performance," she said. "I don't really remember a lot of the thought process (prior to going into college, but) it was just like it was inevitable or meant to be."
"(As a small school,) Sonoma State University (gave me) a lot of really great opportunities there, and I had a lot of really great voice teachers," she said. "I did a lot of chorus work as well as singing solo stuff."
Rayo said talking to teachers and instructors in the music field showed her that the "common denominator" of helping her focus on refining her voice "seemed to be education and more instruction," which enabled her to keep going in music studies.
"There were a lot of people involved in guiding me to choose a graduate degree, music mentors in my life, it was a lot to pick up as a California girl and move to the Midwest," she said, "and it worked out. DePaul was really great … but it was a gamble."
"You graduate and then you don't have all the built-in performance opportunities that come with attending university," she said, "so then I was in the real world having to pay rent, figure things out, and make my own opportunities, which was really, really hard."
"You have to be so disciplined," she said. "I (needed) the structure of school to really do it every day."
More recently, Rayo has been working as a manager on the Restaurant Success Team for Grubhub Corporate, transferring from headquarters in Chicago to the San Francisco office in 2020.
Her musical highlights include an all-Classical Spanish Program in collaboration with LaMusArt, a nonprofit organization that serves underprivileged Latino youth in East Los Angeles, according to her bio. She is also currently an artist-in-residence with Lieder Alive! in San Francisco.
"I honestly can't imagine my life never singing at all, so it's nice now having a full-time job and be able to do the singing on my terms because I want to and not because I need to pay the bills," she said, "so it's nice to have that freedom and flexibility."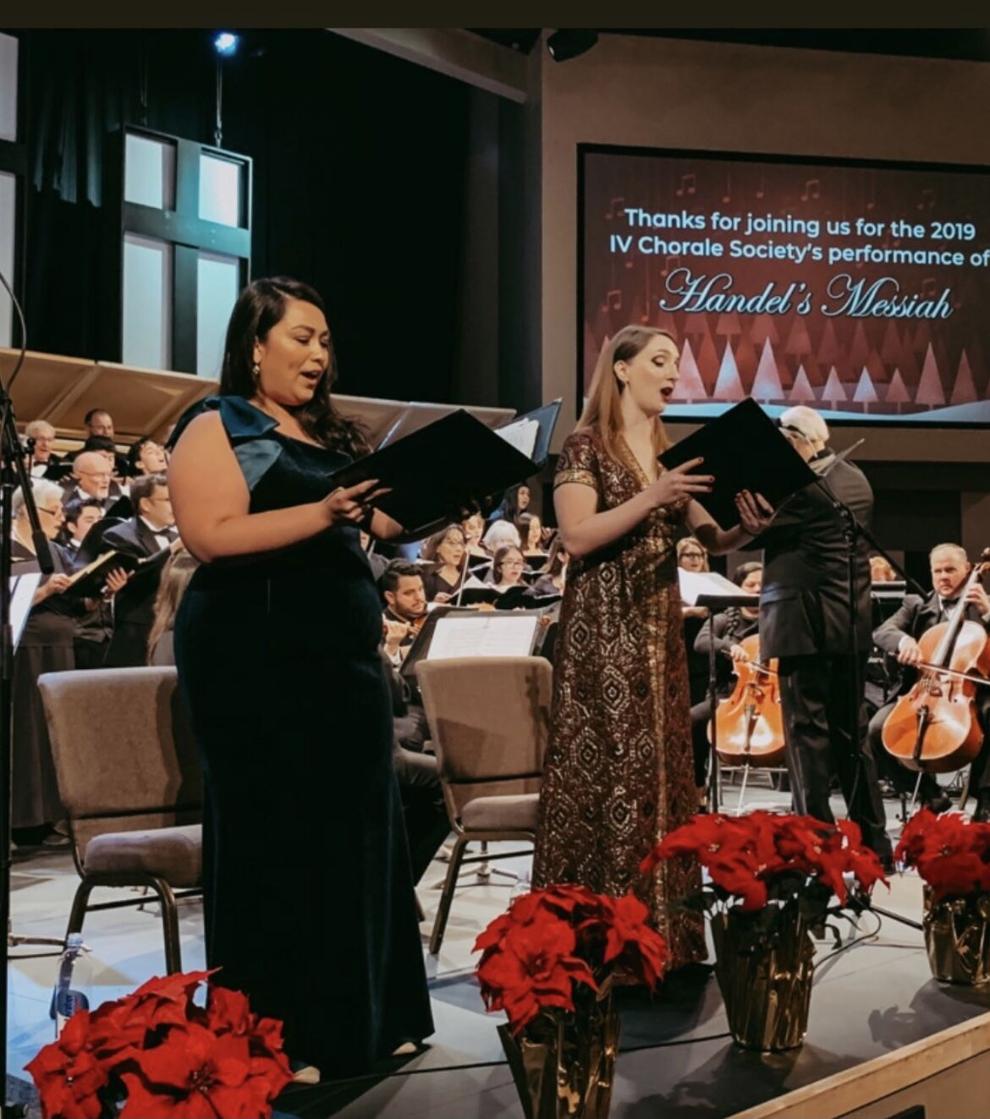 The Dec. 3 Imperial Valley Master Chorale's A Holiday Spectacular Christmas concert will be Rayo's fourth time singing Handel's Messiah with IVMC, previously singing it with locals in 2015, 2017, 2019, said IVMC Director Denny Lang.
"It's just wonderful to hear her sing. She has a glorious voice," Lang said of Rayo. "She fills the room with this big, agile voice that she does all these beautiful runs with, and it's a real pleasure for the audience to hear."
Lang said the appeal of Handel's 1741 composition never dies as it has become a staple not only in the Imperial Valley during Christmastime but worldwide throughout the centuries.
"The text of it is Advent related, so it's a wonderful thing to hear from a biblical standpoint," Lang said. "The music is big, wonderful, and spectacular, and at the same time there are just so many intimate parts of it that just kind of (speak to) your heart."
"It's got a lot to offer," he said, "and people shouldn't stop themselves from hearing the Messiah because it's say, 'that classical stuff.'"  
"It showcases a lot of what is happening in the community," Rayo said. "You have high school students, college students, community members, people like me flying in to perform it, and the orchestra members coming together."
"As we're wrapping up Thanksgiving, hopefully this can be the start of the Christmas season for some of our audience members," she said.
In addition to selections from Handel's Messiah, the Master Chorale will be joined by singers from Fallbrook, amounting to an over 50-person choir with about 10 in the chamber orchestra.
The IVMC will be performing chorale Christmas favorites such as O Holy Night, I Wish You Christmas, Climb to the Top of the Highest Mountain, as well as audience sing-alongs to carols like Deck the Halls, Joy to the World, and Silent Night.
See Rayo and San Diego tenor-soloist Adam Caughey sing with the Master Chorale and chamber orchestra on Friday, Dec. 3, at Christ Community Church, located at 590 W. Orange Avenue in El Centro. Doors open at 6:30 p.m., concert starts at 7 p.m.
Tickets are $15 each and are available from IVMC choir members as well as The Chamber of Commerce for Greater Brawley and the Imperial County Regional Chamber of Commerce.