"Unseen Body Blows," the true story of life aboard one of the original World War II tank landing ships as it operated in seven Pacific campaigns has been released by FriesenPress, according to a recent press release.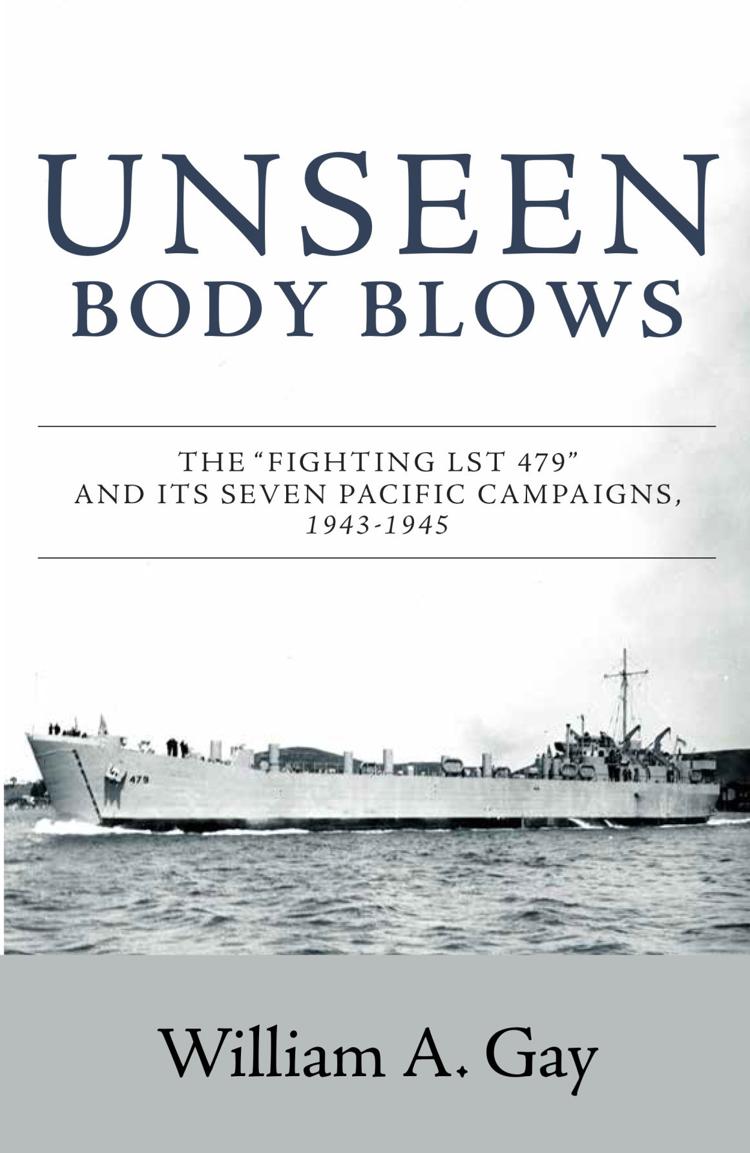 It is about a crew that began service aboard LST 479 as a group of very inexperienced amateurs. Over the course of the 1,046-day life of this ship, they grew into a group of proficient warfighters. This book seeks to bring a literary life back to this long-forgotten ship that was quickly taken out of service and scrapped after the war.    
The book was written by Bill Gay of El Centro. Gay, a Navy veteran, is president of Reliance Public Relations in El Centro and is co-publisher of the magazine Imperial Valley Alive.
The press release said that his father, Alex, was one of the first "plank-owner" crewmen aboard the LST 479 where he served as a communications officer. But this is not just the story of Gay's father, who died in 1990.
Among the many sources used in this book are an enlisted crew member's secret journal that the author discovered at the University of Pennsylvania library; Alex Gay's personal papers; interviews with crew members and their relatives, and examination of many ship's logs and other wartime records.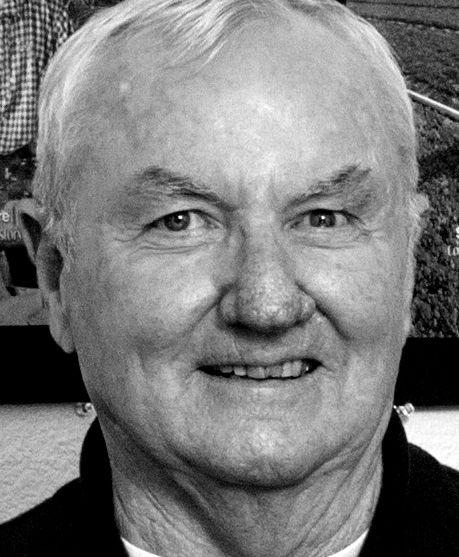 "Most people who remember my father will possibly recognize him for his service on the El Centro City Council for two terms, his time as marketing director at the Imperial Valley Press, or his work in bringing a United Way affiliate to the Valley. Some may remember he developed Dippy Duck for the Imperial Irrigation District," Gay said in the release. "But few knew about his time aboard this ship … For many years, after hearing stories my dad told, I was curious about the war record of his ship. Three years ago, I took a deep dive into its history" and the result is this book.
According to the report, the title is derived from comments in a postwar history written by an anonymous crewman. "Our ship slipped in those almost unseen body blows..." that led to the defeat of Japan.
This LST was a brand new kind of vessel, very secret at first, and its crew consisted of young men from all over the country. Most of them had one thing in common: they had never been to sea. After a series of shakedown cruises where they got lost, suffered collisions, mechanical breakdowns, and shot at the wrong practice targets, LST 479 was sent into the August 1943 Kiska invasion in the Aleutians.
While the invasion itself was for naught because the enemy had escaped, this young crew became sailors on the way home. They fought their way through a major Alaskan storm towing a smaller ship with a crew of 12 aboard; at the height of the storm, it broke loose and was sinking. In hurricane-force winds, the LST maneuvered alongside and rescued all 12.
While the LST also was damaged in the rescue, this trip proved to be the crucible for the young crewmembers. They would take their LST into six more amphibious campaigns in the Pacific, landing troops in the Gilberts, Marshalls, New Guinea, the Marianas, the Philippines, and Okinawa, rendering "Unseen Body Blows" against the enemy that helped win the war in Japan.
More information about the book can be found at www.unseenbodyblows.com and on Facebook at www.facebook.com/unseenbodyblows/. It is available for sale locally at Auctions and Antiques, 455 W State St., El Centro, and Reliance Public Relations, Inc., 1850 W. Main St., El Centro. It also will be available in the fall at the Imperial Valley Pioneers Museum.
It is also available through Amazon, Barnes and Noble, and FriesenPress.