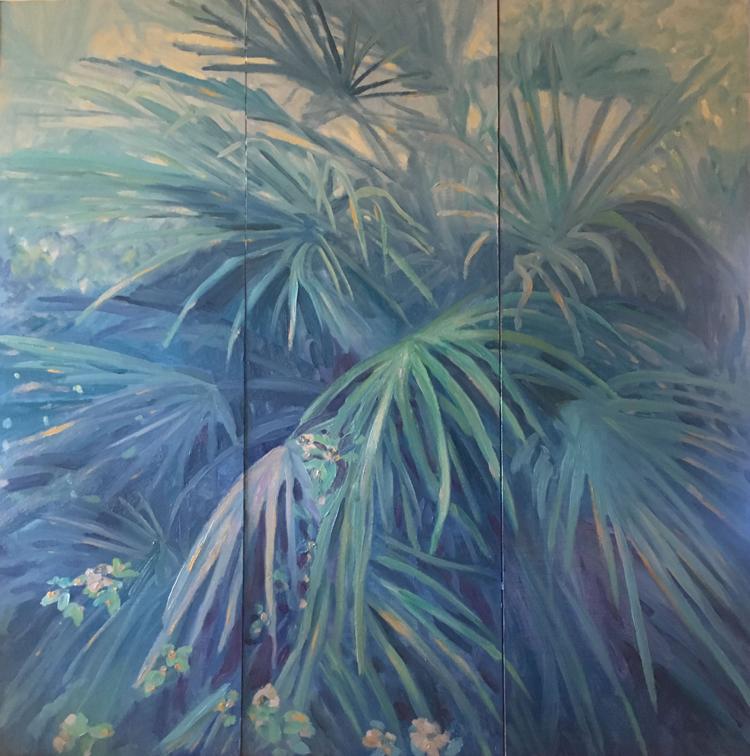 IMPERIAL COUNTY — Artwork by Imperial Valley College art faculty members will be featured this month at IVC's art gallery.
Participating art faculty include Jorge Estrada (photography), Linda Freitas (drawing), Carol Hegarty (painting, gallery classes), Luis G. Hernandez (design), Dr. Cerise Myers (art history), and Bernardo Olmedo (graphic design, drawing). 
"Students said they find it interesting to see the art created by their instructors," Hegarty said. "The artwork on display in this exhibit is as varied as the artists themselves and reflect the range of subjects each person teaches."
Mediums include oil and watercolor paintings, mixed media pieces, pastels, pen and ink, digital photography, digital designs and installation.
The show will be on display through Wednesday, Sept. 25. 
Gallery hours: 5:45-6:15 p.m. Mondays; 1-5:30 p.m. Tuesdays and Thursdays; and 10:30-11 a.m. Wednesdays. For more information, contact Carol Hegarty, gallery director, at (760) 355-6198.