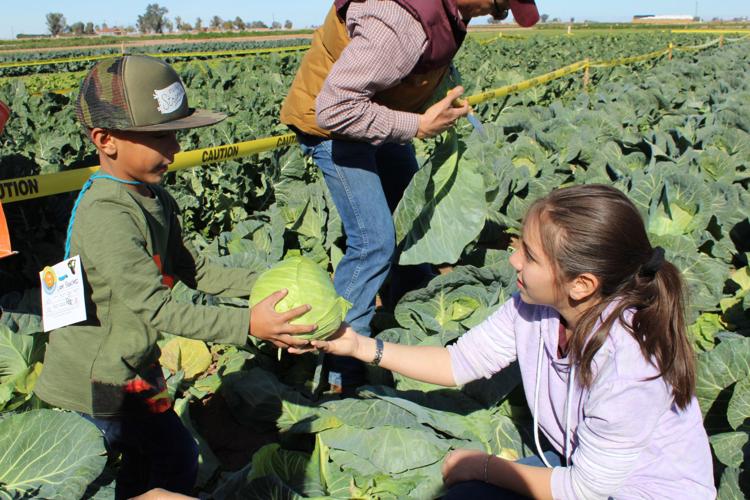 HOLTVILLE - Many people do not realize where their food comes from, and children even more so. The University of California Farm Smart program near Holtville is trying to change that.
For the first time, Farm Smart hosted a Farm-to-Preschool Festival at the Desert Research Extension Center in Holtville for children ages 0-5 as part of a grant through the First Five of Imperial to teach children about where food comes from and healthy living.
Farm Smart Manager Stacey Amparano said the agency saw an opportunity that is normally not possible: to teach younger children where their food comes from and the importance of eating their fruits and vegetables. Usually the program hosts kindergarten through 12 grade students at the research center as well as programs for adults.
"It gave us an opportunity to reach a demographic we don't normally see, and do our outreach on what we teach," said Amparano. "This is starting them early."
Activities included painting with veggies and fruit; digging into boxes of rice, beans, and corn for hidden vegetables; learning how to plant vegetables and flowers; and how to properly wash produce.
The Calexico culinary program also presented cooking demonstrations using healthy foods and some of the vegetables found in the research center's fields.  Agencies from the community and school groups were also present to teach families about healthy living.
Melissa Granillo from El Centro brought her son and daughter and said she was pleased to see all the activities planned for them.  
"This is awesome. He may be too young to understand they are talking about, but the activities are fun for him," said Granillo.
The children's favorite activity of the day was the vegetable picking in the research center's fields. Families hitched a ride on a tractor out to the fields where they could pick green and purple cabbage, lettuce, Swiss chard, carrots, kale, and broccoli with the help of students from the Calexico & Imperial Future Farmers of America. 
"My favorite part was going to pick the carrots," said five-year-old Joseph Rose.
Parents were happy to help their children pull the produce out of the ground as well as watch them learn were it all comes from.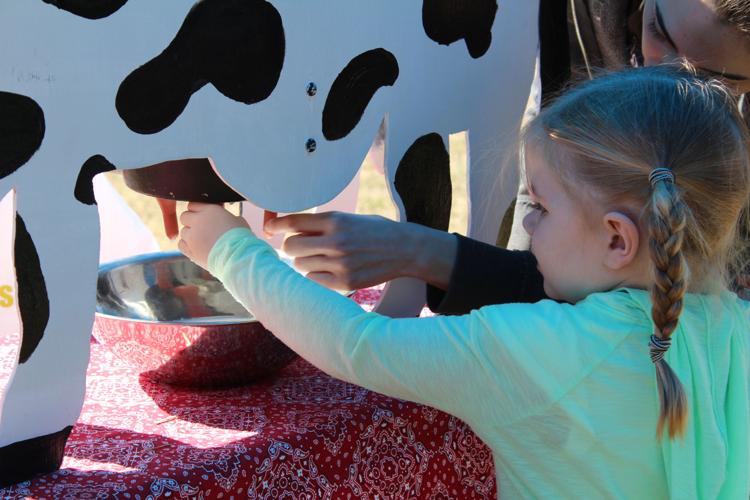 "I know a lot of kids have no clue where their food comes from," said Katie Fout from the Naval Air Facility El Centro. "They think it comes from a grocery store. To have this exposure, and just to be outside is a good thing."
"This gives them a chance to get their food out of the ground," said Diana Pitts from El Centro. "It's been a fun family day to learn about fruits and veggies and enjoy this beautiful weather."
Once children had been through all the learning stations, they could turn in their name tags for the chance at a special prize at the end of their visit.
Farm Smart began in 2001 with Nancy Caywood and continues to grow and educate people about agriculture through the Winter Visitor and K-12 programs.  Since then, it has grown to include veggie and insect programs. Caywood resigned in 2012, but still volunteers at Farm Smart events, saying she is happy to see it continuing to educate people in the Valley.
"It's real nice to see Farm Smart is still sustainable and people coming out," said Caywood.